"We want to make empathy possible"
Mirjam Wenzel, director of the Jewish Museum in Frankfurt, talks about digital services and future-oriented museum work.
Interview: Johannes Göbel / 19.03.2021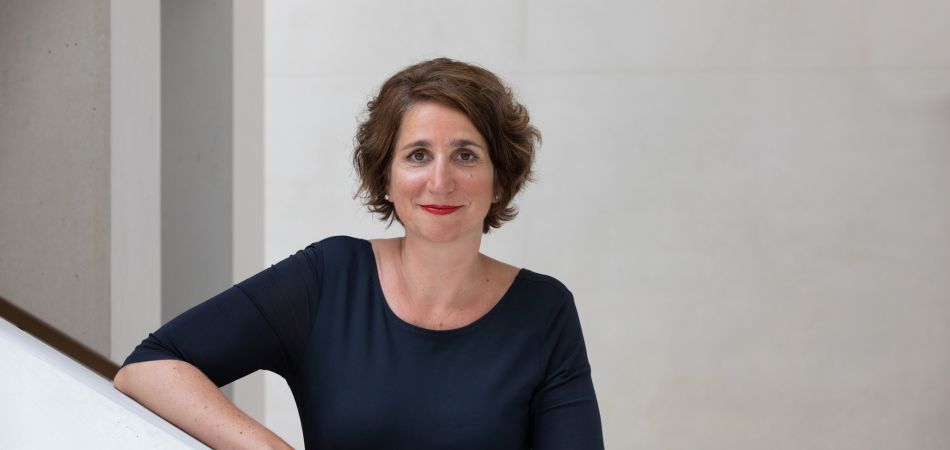 The Jewish Museum in Frankfurt is Germany's oldest municipal Jewish museum. It reopened in October 2020 after extensive renovations and extensions.
Professor Wenzel, what can an institution like the Jewish Museum Frankfurt offer in terms of remembering the past and teaching about the present day?
Our motto is "We are now". We use personal stories to talk about history, relating them in all cases to the present day. We want to tap into people's emotions, give them food for thought and make empathy possible – thereby giving our visitors access to the plurality of Jewish experiences. We focus on all kinds of international target groups, from English-speaking participants in a "Jewish Heritage Tour" to Japanese tourists who we hope to reach out to even better in the future – especially given how much interest there is in Japan in Anne Frank; she was originally from Frankfurt and we tell her family's story in our permanent exhibition.
You recently described the Jewish Museum Frankfurt as a "post-digital museum". What did you mean by that?
I use the term "post-digital" to focus on how digitisation has affected the way we interact with one another and to think of the museum as a social space. I believe it is important to regard the digital domain as an integral part of our reality and to create links between the internet and the world of things in the museum. This is why we developed our "Museum To Go" service, for example. When they enter our museum, visitors are given a bookmark that they can use at various interactive points in our permanent exhibition to collect films, objects and information that they can later view on the website, wherever they want, using a personal access code.
Not only in your capacity as museum director but also in your role as professor, you work with a lot of young people for whom the Shoah must seem like a relatively distant historical event. What implications does that have for your work?
The Shoah is still very much present in Jewish families, no matter what generation. This is less the case in German families whose parents or grandparents actually lived through the Nazi period – in many cases there is a desire to put this part of history behind them. Nonetheless, no small number of young Germans do want to engage in a responsible way with the Shoah and Jewish history. It is particularly important for me to reach out to young people. In our work, we reflect on the Jewish experience of past and present, while at the same time attempting to shape the future. A museum can only have future relevance if it is in conversation with younger people.
You would like to receive regular information about Germany? Subscribe here: