Lest we forget
Why are young people becoming involved in remembrance culture in Germany? Reports by two international volunteers.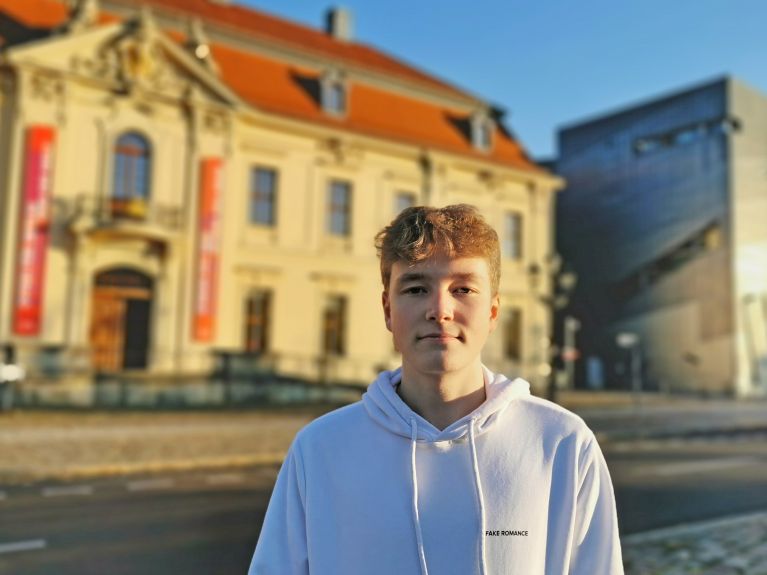 "When my grandfather was forced to go to war for Germany as a soldier, he was 18 years old, one year younger than I am today. Later, he never spoke about those times and his experiences. His silence was one of the reasons I decided to help ensure that the Holocaust does not sink into oblivion. Young people need the older generation in order to remember. In a few years, we will be the older generation, and at school I often had the feeling that my classmates weren't interested in the topic.
I came via Austrian Service Abroad to work for ten months at the Jewish Museum in Berlin. I wanted to encourage and help other people to concern themselves with remembrance, because losing touch with history is dangerous. We need to come to terms with the Holocaust emotionally as well, if we want to prevent violence, exclusion and racism."
Lukas Pils, 19, is a volunteer from the Austrian Holocaust Memorial Service working at the Jewish Museum Berlin.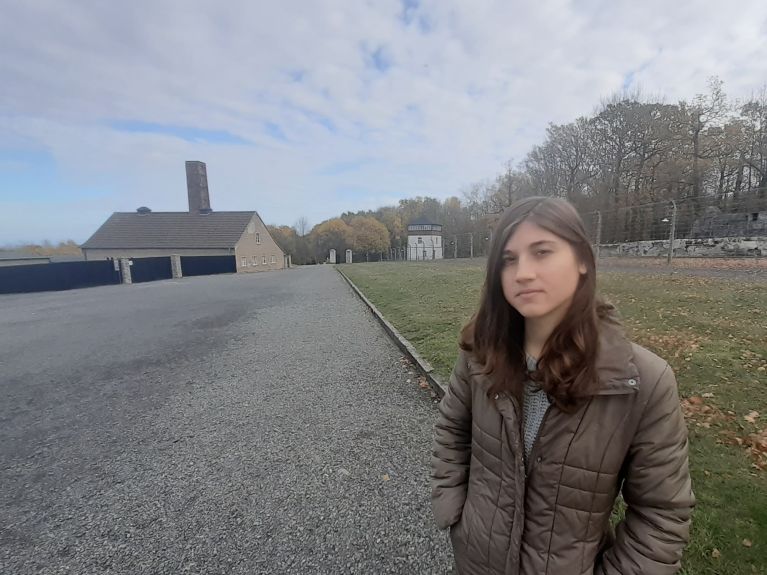 I've been working for a year as a volunteer at the Buchenwald Memorial, to be more precise, in the archive of the so-called Special Camp No. 2. It has its own particular history that is also linked personally with my family. Up until 1945 Buchenwald was a National Socialist concentration camp where more than 56,000 people died. After 1945 the Soviet administration used the Special Camp No.2. My great-grandmother's brother was imprisoned in the concentration camp as a Soviet soldier. We don't know what happened to him later, presumably he died in one of the Buchenwald satellite camps. We live with this uncertainty, as do many other relatives of untraced prisoners.
I was motivated to do my voluntary service here in Buchenwald, because I wanted to help families discover more about their relatives. The Memorial is the perfect place for this. I don't understand why people keep on asking me, whether the work makes me sad. Some of them suggest I should find a 'nicer' kind of voluntary work, for instance social work. But I feel differently. I feel my work has not only a purpose, it is also absolutely essential.  Coming to terms with history is extremely important for our society. There are so many dedicated people working here, and it shows me that we have been able to overcome those times and that we have rebuilt our world as a better place."
Yana Alimova, 26, is from the Ukraine and is working via Action Reconciliation Service for Peace as a volunteer at the Buchenwald Memorial. She has just extended her service by six months. Afterwards, she wants to study peace and conflict research.
Reports: Sarah Kanning
You would like to receive regular information about Germany? Subscribe here: