"Exciting – and sometimes dangerous"
What does a foreign correspondent's work involve? And how has it changed since the corona pandemic? Journalist Hasnain Kazim gives us a look behind the scenes.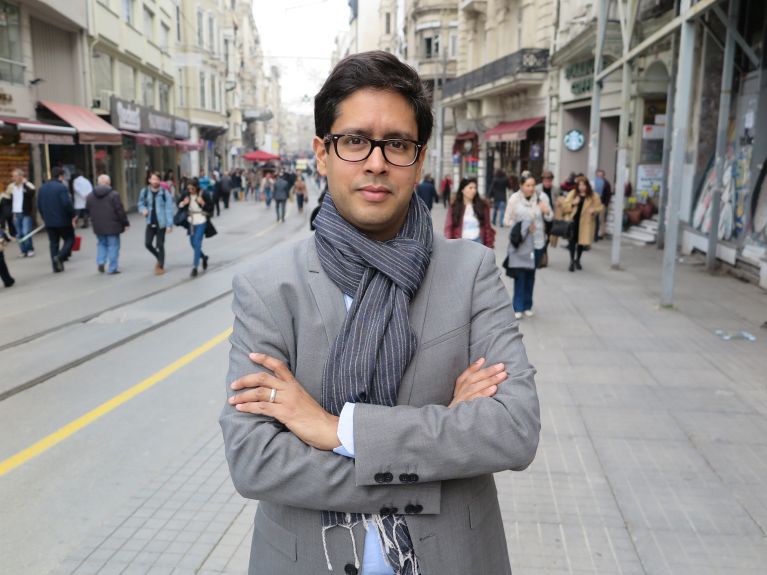 "There can hardly be a more fascinating occupation than being a foreign correspondent. Every day, you have to cover something new, travel to different regions and get to know new people. That is definitely as exciting as you might imagine, but sometimes also very stressful.
For many years, I reported from South Asia, where I was based in Islamabad, Pakistan, then from Istanbul, Turkey, and most recently from Vienna, Austria. Usually you are responsible for covering several countries. It's the foreign correspondent's job to increase readers' understanding of the territory he or she covers by delivering news, reports, background information, analyses, profiles, interviews and commentaries, as well as facilitating new insights.
That presupposes that you have those insights yourself. You gain them by having lived long enough in the respective region, by being fluent in the local language(s) and by maintaining a network of informers and discussion partners.
The topics emerge in a variety of different ways: as a result of tips from informers, your own observations and perceptions, reading the newspapers and news websites in the territory you are covering and occasionally from the wishes of editors – and, of course, because of the situation. For example, when Osama Bin Laden was killed in Pakistan by a US special operations unit during the night of 1 to 2 May 2011, I spent the next few weeks in Abbottabad.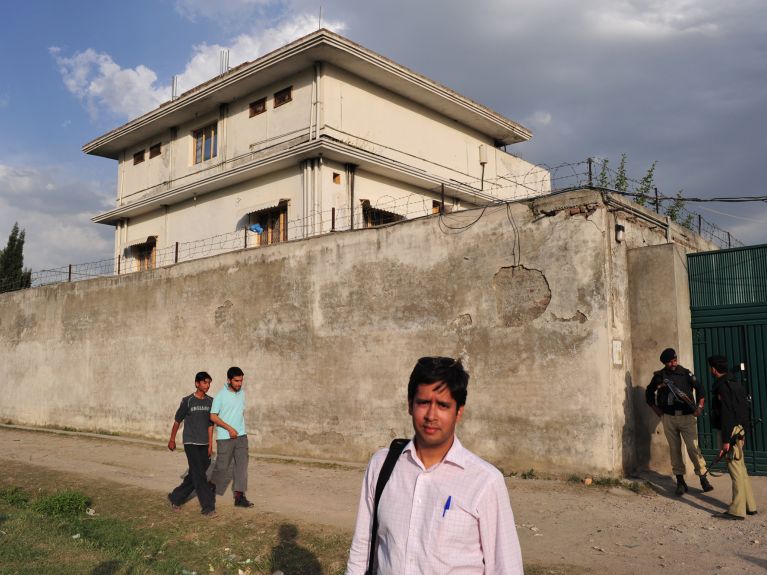 I occasionally discover that my international colleagues focus on different topics from the ones I choose. There would therefore appear to be country-specific perspectives. Usually, however, we report on the same subjects because they are relevant from a general journalistic perspective.
The job of foreign correspondent is fascinating because you are often very close to events of world history. Sometimes, however, it is dangerous too – above all, when crisis and war reporting are also part of the job. It is problematic that almost everywhere outside the European Union foreign correspondents are dependent on receiving accreditation and residence permits.
Like so many other things, the coronavirus has also changed reporting. Travel has become difficult, and it has become almost impossible to meet people without complications. Nevertheless, video conversations are no substitute for face-to-face meetings; just as searching the Internet cannot replace research on the spot."
Hasnain Kazim, 46, is a German journalist and author with Indo-Pakistani roots. He lives in Vienna, Austria, and has over ten years of experience as a foreign correspondent for the weekly news magazine Der Spiegel. He was honoured with the CNN Journalist Award in 2009 and the Golden Compass Media Prize in 2015.