Freedom of the press in the time of the coronavirus
Independent journalism: how the coronavirus crisis affects press freedom, and how Germany is supporting freedom of the press.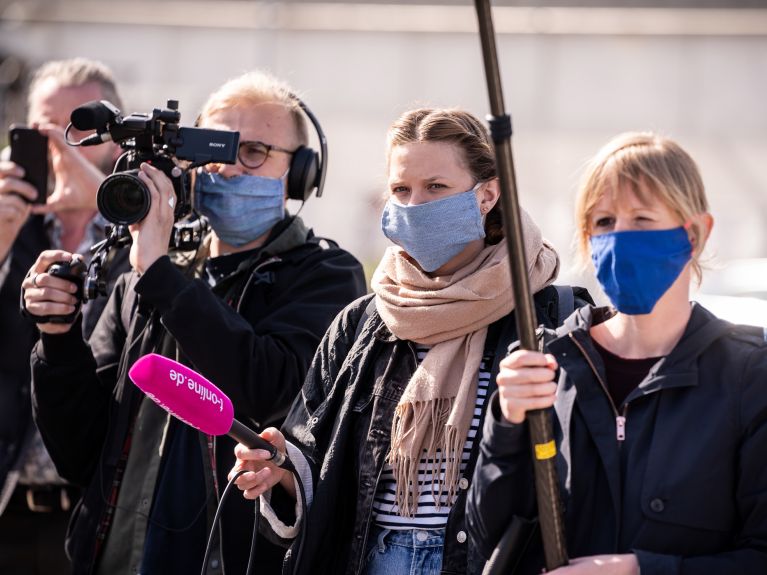 Since the beginning of the coronavirus pandemic, the work of journalists has changed worldwide: working at home and restrictions on outdoor activities make everyday life more difficult; contact with business partners and colleagues are usually possible only by phone or video call.
In many countries, the crisis also affects press freedom. As Reporters without Borders warns, some governments are withholding information about the extent of the pandemic. They try to manipulate the reporting or spread fake news themselves. According to the non-governmental organization, journalists have been hindered in their work, attacked, interrogated and even arrested.
"In view of the dramatic developments worldwide, people should be able to obtain information from a variety of sources and critically question the actions of the authorities", says Christian Mihr, Managing Director of Reporter without Borders. In a recently published ranking of press freedom in 2020, Germany occupied eleventh place. The survey found the best conditions for a free press in Norway, Finland and Denmark.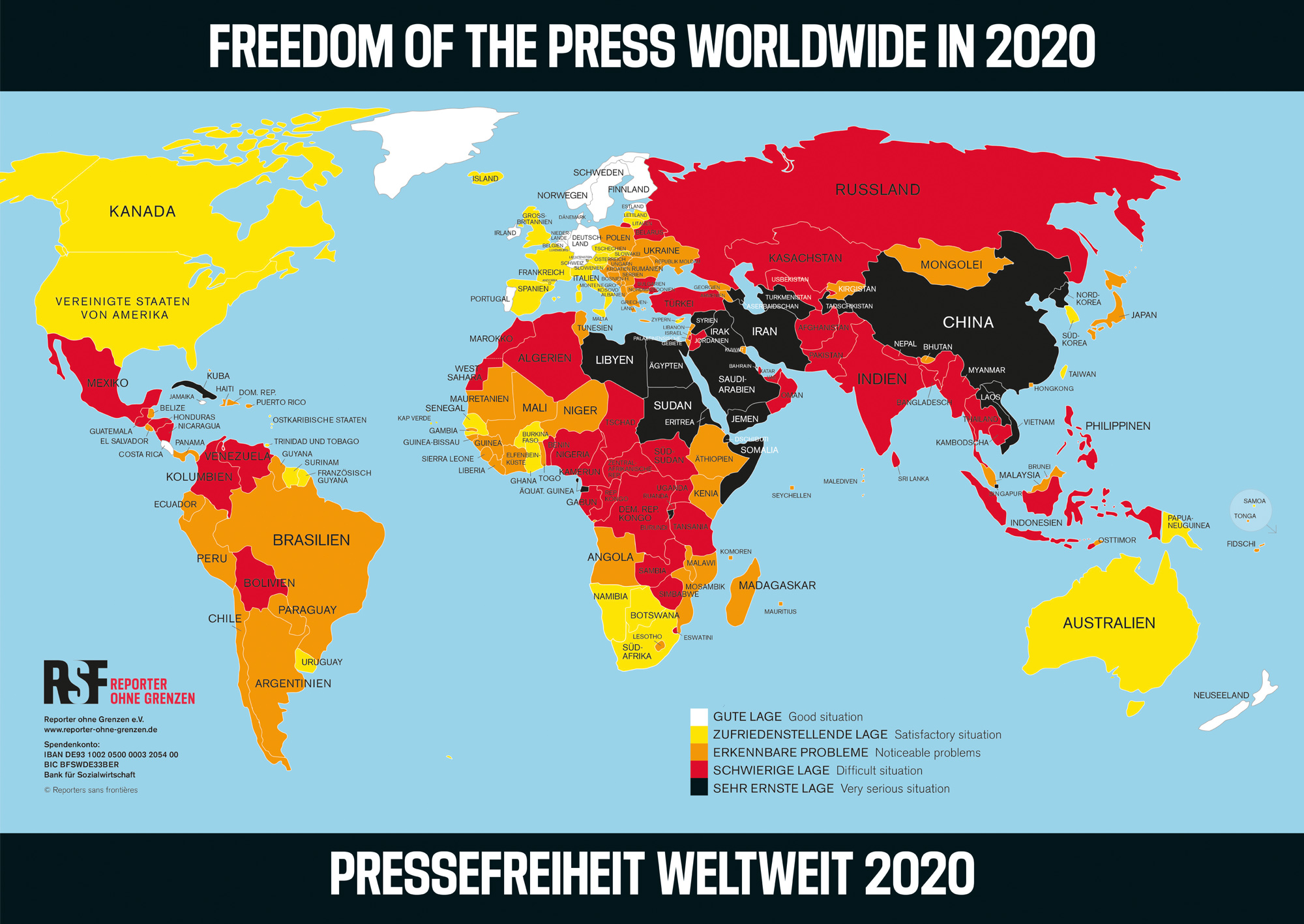 Record numbers for public service broadcasting
Since the beginning of the coronavirus pandemic, many German media companies have geared their offerings to people's interest in reports on the spread of the viral disease. Many have also made the changed working conditions of journalists from home or in smaller teams transparent and thus gained credibility. The Cosmo study conducted by the University of Erfurt shows that especially in times of crisis people in Germany like to use traditionally credible media sources such as daily newspapers and public service broadcasting. Public broadcasting in particular has had record access figures since the pandemic broke out.
High numbers of people are likewise frequenting websites of the health authorities, as also relatively new forms of media such as the podcast of the North German Radio with the virologist Christian Droste. Those surveyed trusted least social networks and online news sites.
You would like to receive regular information about Germany? Subscribe here: