Building materials of the future
Sustainability is becoming more and more important in the light of the increasing scarcity of raw materials in the construction industry. We report on three innovative building materials of the future.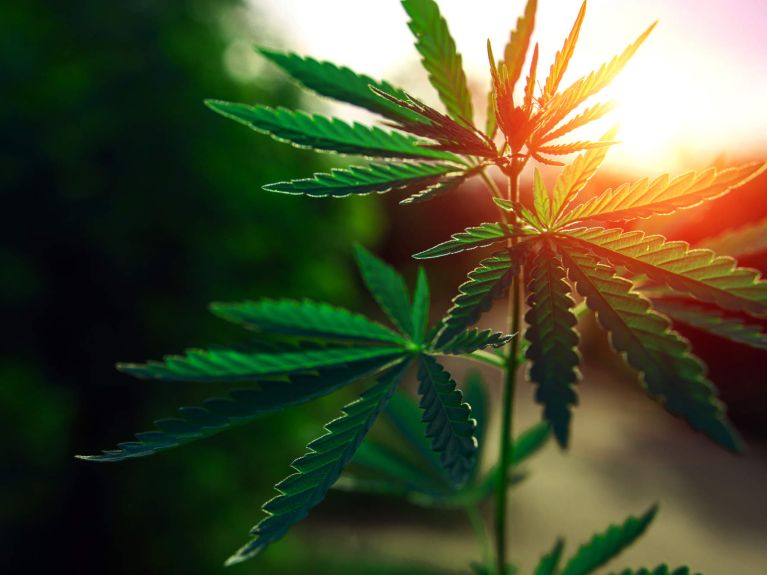 Building with hemp
The use of natural, renewable raw materials is steadily increasing in the construction industry. Hemp is now also being used on construction sites alongside wood. In Europe hemp is increasingly being grown as an agricultural crop for use in food products, cosmetics and textiles. So far, however, woody residues and fibres have hardly been used and usually end up as waste.
A German company mixes these hemp "waste products" with lime to produce tiles. These do not only have especially favourable thermal properties, which does away with the need for insulation, but they also absorb moisture and are exceptionally well suited as soundproofing material. Another advantage: hemp grows roughly 50 times faster than wood.
Fungi-based insulation
Mushrooms do not only taste good; some are even suitable for use as a sustainable insulation material – at least parts of them are. The Fraunhofer Institute for Environmental, Safety and Energy Technology (UMSICHT) is conducting research into ways of using the part of fungi that grows underground (mycelium) as insulation material.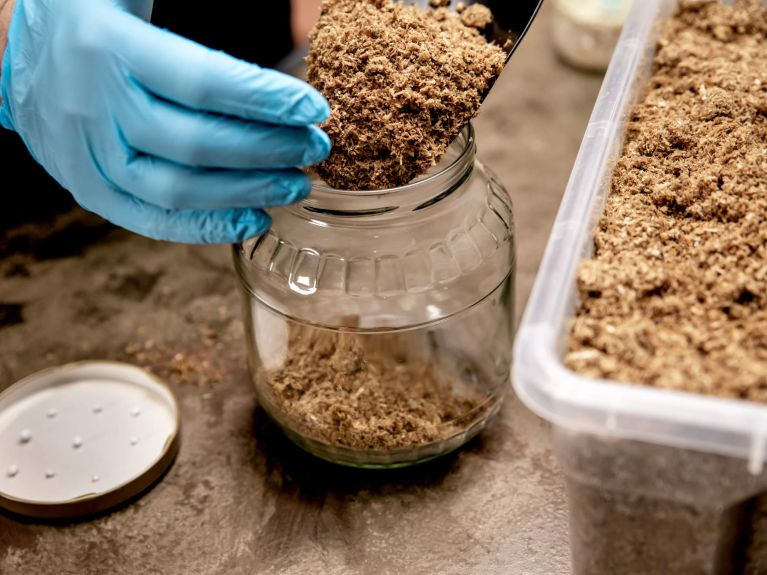 Once dried, mycelia can be compressed into any shape, acquiring the hardness of plywood in the process. As a result, fungi-based insulation material offers a sustainable and low-cost alternative to plastic, polystyrene and wood, and can also be used in the manufacture of furniture.
Bricks made of waste timber
The construction industry needs to reduce its carbon emissions to become more sustainable. Wood plays a central role here as a renewable resource. However, hot summers are having a detrimental impact on forests. Long dry periods and the subsequent pest infestations they have caused in Germany over recent years have led to the felling of more trees than ever before. In 2020, 53.8% of the harvested timber was damaged.
A German firm has begun using this inexpensive resource by developing compressed wood bricks made of waste timber. The wood modules can be stacked on top of one another like Lego bricks, which enables them to replace conventional supporting concrete structures. They are not only more sustainable and recyclable, but also significantly cheaper than traditional building materials.
You would like to receive regular information about Germany? Subscribe here: