Three trends at Games Week Berlin
Industry trends, women in the gaming scene, and e-sports: this week, everything in Berlin will be revolving around gaming.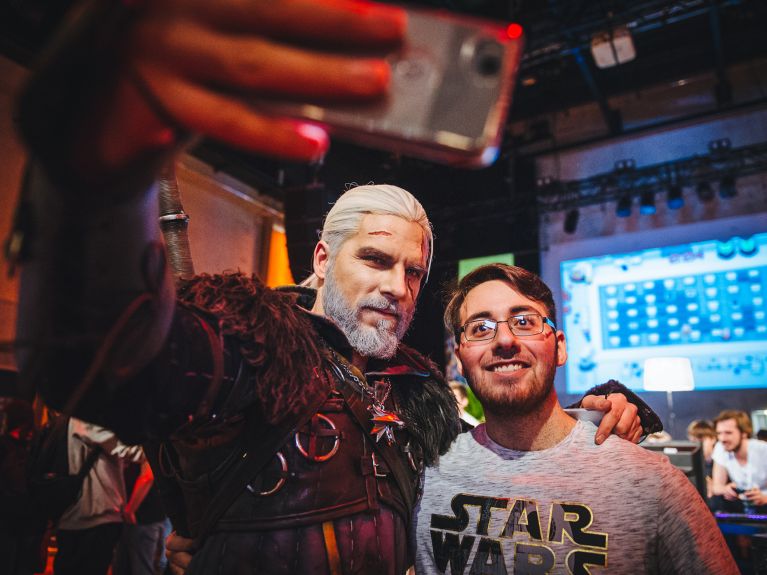 Berlin will be the gaming capital from 8 to 14 April. The hot topics of the video gaming industry will be discussed during workshops, lectures, exhibitions and live events. We present three of the biggest issues.
Gaming for health
Serious games are being used increasingly in the healthcare sector. They train mental or motor skills, for example in the treatment of ADHD, help diagnose Alzheimer's disease or improve visual acuity. Gaming developers, researchers and entrepreneurs will be discussing the "digital health" potential offered by gaming technology at APITs-Day at the University of Applied Sciences (HTW).
All power to gamers!
It used to be the case that game designers would spend years beavering away on their games behind closed doors. These days, things are a bit different: platforms like Steam release games with "early access" status so that gamers all over the world can give their feedback. Daniel Stammler from Kolibri Games also believes that exchange is important: this Berlin-based company develops its games in close cooperation with the gaming community.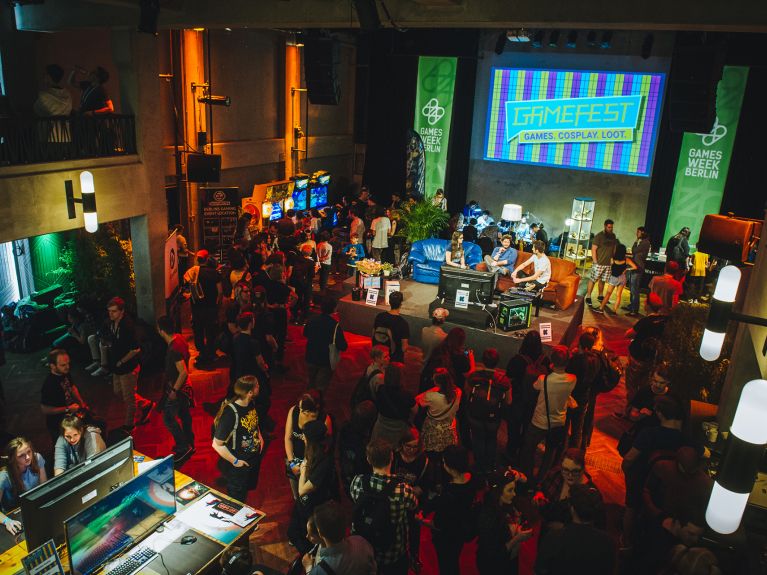 Big data in video games
The fact that many games are played online opens up some far-reaching new possibilities: developers use data about the behaviour of the gamers to improve gameplay with artificial intelligence.
Highlights at Games Week Berlin 2019
Quo Vadis: Europe's longest-running game developer conference with the latest trends.
A MAZE: Gaming art and presentation of the A MAZE awards.
Gamefest: Arcade games, board games, VR games and console games to try out on an area of over 600 square metres.
Bonus-Level Japan: An exhibition at the Computerspielemuseum about Japan, the homeland of Nintendo & co.
Womenize!: Discussions and workshops with women from the gaming and tech industry.
Rainbow Arcade: The Schwules Museum showcases exhibits from 30 years of queer media history.
German eSport Summit 2019: Expert conference of the eSports Federation Germany.
Tickets, information and further events: Games Week Berlin 2019
You would like to receive regular information about Germany? Subscribe here: