Holidaying in Germany
Key facts and figures about this travel destination in the heart of Europe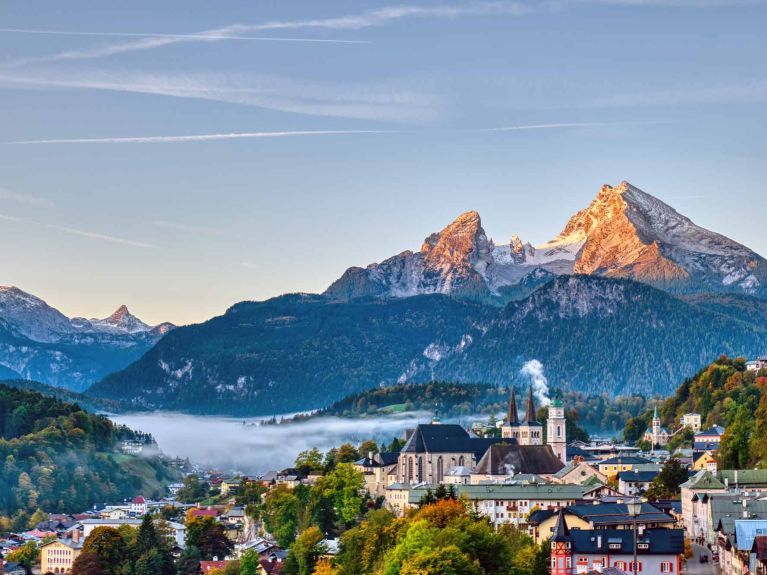 How do tourists travel to Germany?
The main means of transport used by Europeans to travel to Germany are the car and aeroplane. Of the 60.8 million trips to Germany from other European countries, nearly half are done by car. The figures (2019 – pre-pandemic) are as follows: car 48 %, plane 32 %, rail 9 %, bus 8 %, other 3 %.
Where do the tourists come from?
Foreigners account for nearly 90 million overnight stays in Germany, 72 percent of them coming from Europe. The highest number of visitors come from Germany itself, however: Germans book 406 million overnight stays. Here is the ranking (in million overnight stays/2019 figures pre-pandemic) for travellers from abroad:
Netherlands 11.7
Switzerland 7.1
USA 7
UK 5.6
Austria 4.3
Italy 4.2
France 3.8
Poland 3.5
Denmark 3.4
Spain 3.3
Belgium 3.2
China 2.9
Russia 2.0
UAE 1:6

Why do Europeans come to Germany?
The primary reason is for holidays: holiday travel (58 %) accounts for a greater share of the total than business travel (22 %) and other types of private travel (20 %).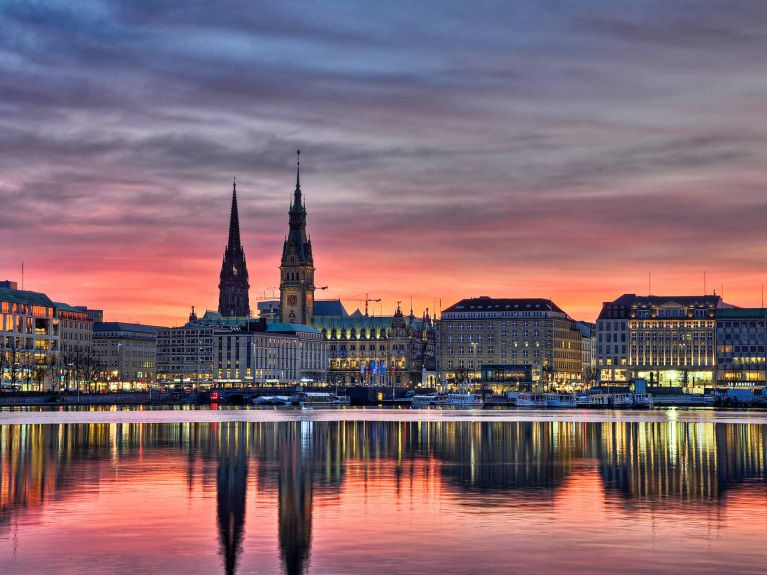 What do tourists in Germany want to see?
Though the figures differ somewhat depending on their country of origin, visiting cities is in first place, followed – some considerable way behind – by tours of the country, holidays in the mountains, and finally visits to events, rural holidays and spa breaks.
Which German cities are the most popular destinations?
Must-see cities for visitors from Europe are Berlin, Munich and Hamburg. Düsseldorf and Frankfurt am Main are also popular. Bavaria is the favourite state destination by far (100 million overnight stays in 2019), ahead of North Rhine-Westphalia (53) and Lower Saxony (46).
Has the pandemic had an impact on tourism?
Yes, an extreme impact. Worldwide, tourism and the associated hospitality industry were probably the sectors hardest hit by the pandemic, and this also applies to Germany. This is clearly illustrated by the comparative figures for the month of April: 8.5 million overnight stays by German and foreign guests were registered in 2021 – nearly twice as many as in April 2020. In 2019, however, the figure totalled around 42.5 million.
How many people in Germany work in the tourism industry?
The industry has 2.92 million employees – nearly 7% of all persons gainfully employed.
You will find great tips, lots of suggestions and all the information you need for your vacation in Germany at Germany Travel.
You would like to receive regular information about Germany? Subscribe here: