Trends 2022
These topics will be talking points in Germany in 2022.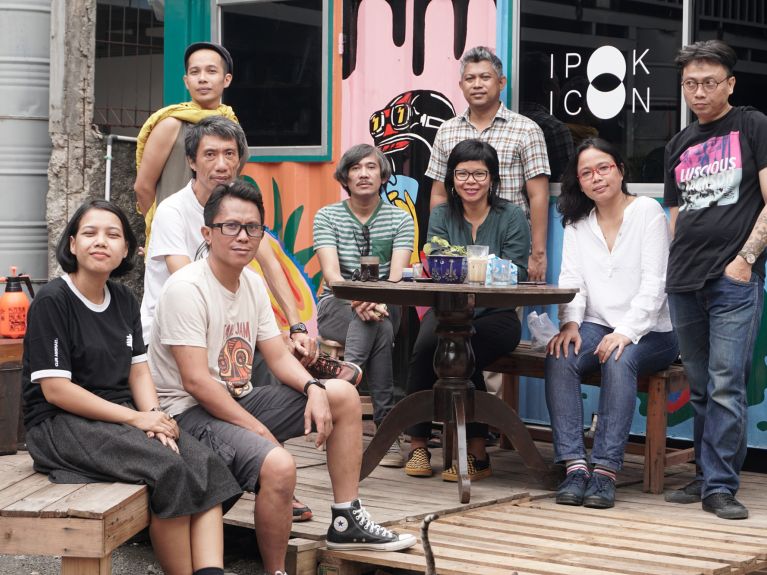 The end of the 'I artists'/'I artist'
The 2022 Documenta art-world exhibition in Kassel will be curated by a group of artists for the first time. The Indonesian artist collective Ruangrupa will also be presenting a new concept: 'lumbung'. This translates as 'rice barn' and refers to a building used collectively in rural areas of Indonesia, in which a community's harvest is gathered, stored and distributed according to jointly determined criteria as a shared resource for the future. The Documenta itself also aims to function according to this principle: i.e. moving away from the passive consumption of individual works and towards active, participatory creation. Numerous international community-based arts organizations have been invited to participate. Does this signal the end of the era of great works and individual artists? The prestigious Turner Prize also went to a collective in 2021.
The legalization of cannabis
The new Federal Government made up of the SPD, the Greens and the FDP wants to allow the controlled purchase of cannabis by adults. This is one item in the coalition agreement. Indeed, Germany is part of a trend here, because legalization is being discussed – or has already been implemented – worldwide. Uruguay was the first country to make cannabis legal, followed by Canada and 18 states in the United States. Malta has become the first EU country to approve the use of cannabis, and Spain and the Netherlands also allow it on certain conditions. In Germany, sales are to take place in licensed shops; pharmacies are one possibility under discussion. But it will still take a little time before that happens, because it usually takes six months for a law to come into force. And a few questions remain: should something that is harmful to health be legalized?
CO2 storage
Researchers around the world are working on methods for permanently storing carbon dioxide underground. Carbon Capture and Storage (CCS) is the technical term for a process that aims to help achieve the climate targets. Norway is a driver of development and plans to store many millions of tonnes of CO2 in undersea sandstone formations from which oil and gas were extracted. The DAX-listed group HeidelbergCement aims to supply climate-neutral concrete by 2050 and is therefore already equipping its cement plants in Norway and Sweden with CCS systems. However, the procedure is not uncontroversial in Germany, because up to now no one can permanently guarantee safe final CO2 storage over a period of many centuries.
You would like to receive regular information about Germany? Subscribe here: