Joining together is better
Initiatives in Germany bring locals and refugees together, to the benefit of all. Portraits of three projects.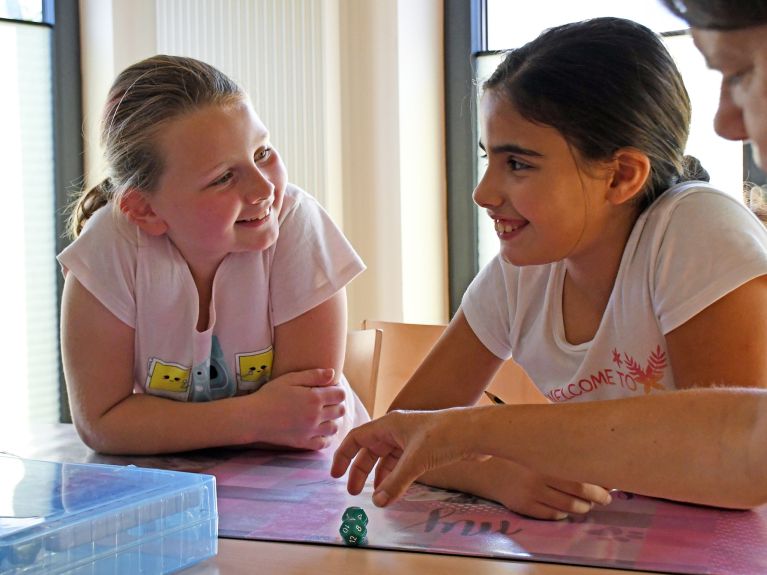 Welcome to the village
Sometimes big things have small beginnings. There is a village called Jugenheim in Rhineland-Palatinate with 1,600 citizens. In 2014 the village founded the refugee initiative "Willkommen im Dorf" (Welcome to the village). Meanwhile, some 50 refugees live in Jugenheim. They originally came from Syria, Armenia, Iraq and Afghanistan, and they are being supported by volunteers. The main aims of the initiative include integrating the refugees by inviting them to join in meetings and events together with the local inhabitants as well as joining local clubs. "Refugees are a great enhancement for our society," says coordinator Uli Röhm from the evangelical church community. This is clearly illustrated, for instance in the homework help groups, where local children and refugee children gather and share the positive experiences of learning together.
We are doing it
"We see migration as an opportunity to create an open, pluralistic society together." The organizers of "Wir machen das" (wearedoingit) take their motto seriously, but in a great variety of ways. This initiative was founded in Berlin in 2015 by a network of 100 women from the spheres of art and culture, science, journalism and public life. One of the projects is the literature and music platform Weiter Schreiben, where writers from war-torn and crisis-ridden areas work together with German-speaking colleagues. The Meet Your Neighbours initiative is a nationwide project that brings migrants and well-established locals together in conversations, for instance about the topic of work. This helps to give a much better picture of the refugees' true abilities. The exchanges inspired by the initiative also often illustrate the great diversity in the art of cooking.
samo.fa
The abbreviation samo.fa stands for 'strengthening the active people from migrant organizations in their refugee work'. Supported by the Federal Government Commissioner for Migration, Refugees and Integration, the nationwide network unites some 30 associations, such as the "Kulturbrücke Palästina Thüringen" in Weimar or the "Afrika Kooperative" in Münster. The work is based on the key experiences of refugees arriving in a strange, unfamiliar environment, and focuses on such things as support with necessary paperwork and visits to the authorities, or active support in language acquisition.
You would like to receive regular information about Germany? Subscribe here: