Eating and Drinking in Germany
German cuisine has more secrets than just "Eisbein mit Sauerkraut"; here you can discover the culinary diversity of the regions.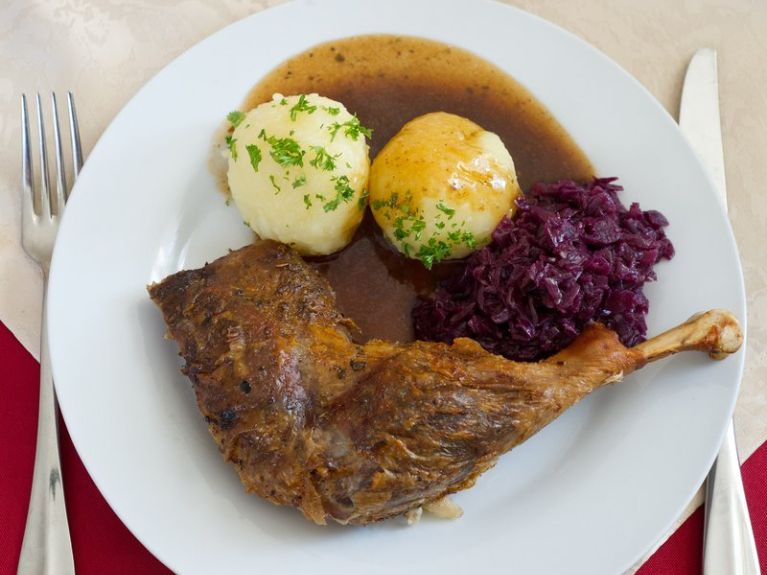 Whether you opt for Trollinger, Riesling or Müller-Thurgau: Wines from Germany are very popular. The German Wine Institute (DWI) promotes the quality and the sale of these excellent wines. As a common organization for the German wine industry, the DWI advises winemakers, organizes tradeshows and publishes information material. The institute's main offices are located in Mainz; branch offices abroad support the wine export trade.
Have you ever made "green beer meatballs" or "tipsy Barbary duck"? Friends of the barley beverage will get their money's worth on the website of the German Brewers' Union – and not only by paging through the extensive database of beer recipes.
To be awarded the top ranking of 20 points by the Gault Millau testing team - that must be the dream of every restaurant and hotel owner on the top end of the hospitality industry. But to date the top ranking has never been awarded - the best evaluation ever awarded has been 19 of 20 points.