More than just Riesling
What are the current trends in German wine? Can we learn how to appreciate wine? Tips from top German sommelière Christina Hilker.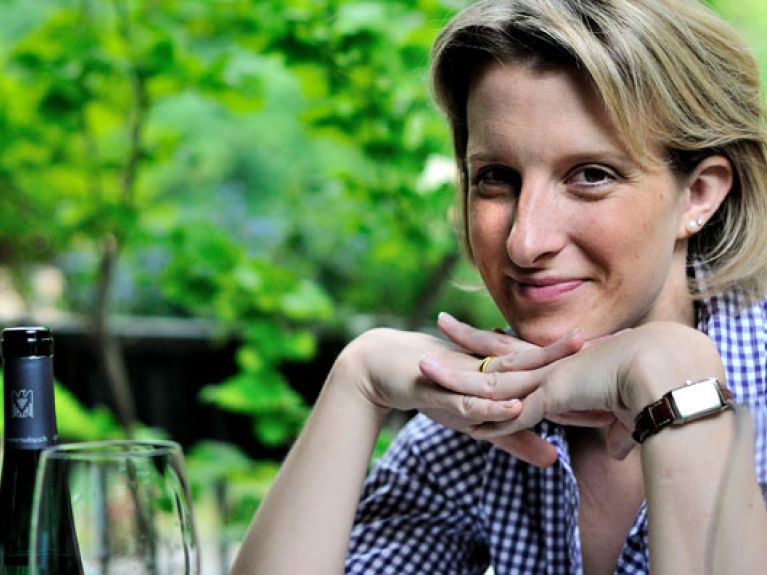 Ms Hilker, what trends are currently influencing Germany as a winemaking country?
Although people around the world continue to think first and foremost of Riesling in connection with German wine, there is of course a great deal more to discover. Just recently, in early 2017, I discovered that wine producers in New Zealand for example were greatly interested in German Pinot noir. More importantly, however, there are numerous young German winemakers who are embarking on new paths: collaborative projects for instance such as "Maxime Herkunft Rheinhessen" and the Baden-based "Generation Pinot".
Can you give us some examples of these new paths?
Orange wine is one trend. Put simply, this is white wine in a more natural state which – like red wine – is produced by a process of maceration and fermentation. This can take a bit of getting used to: not so much because of the colour but because of the smell, which at times can be very complex, and because of the intensive taste nuances. That said, there are some very delicious orange wines. Another trend that young German winemakers in particular are embracing is to focus on the strengths of their local wine region. The younger generation is proving that there is more to German wine than Riesling – rediscovering varieties such as burgundy in the Palatinate region, the Sylvaner in Franconia or the Lemberger in Württemberg.
Not everyone finds wine immediately palatable. Can one learn to appreciate wine?
Yes, but obviously it depends on the wine you start off with. Especially young people tend to prefer wines with a powerful bouquet, such as a rosé with hints of cherry or strawberry, or a Sauvignon Blanc with gooseberry or redcurrant notes. After all, one can gradually learn to appreciate more complex earthy or stony flavours in the wine. If a person is willing to try many different wines, they will be able to refine their taste. In many cases people are amazed to find that a wine that they perhaps did not like particularly when drunk on its own suddenly tastes delicious when enjoyed in combination with certain foods. Regional cuisine in Germany of course is familiar with numerous combinations of wine and food. Good examples of such pairings are a Rheingau Riesling with Zwiebelkuchen – an onion tart – or a Lemberger with beef cheeks and Swabian Spätzle noodles.
Discover DE: German wine regions
ProWein in Düsseldorf: the world's leading trade fair for wine and spirits
© www.deutschland.de