What makes German wine so special
US wine journalist David Schild­knecht regards German wine as part of our culinary world heritage.
06.09.2013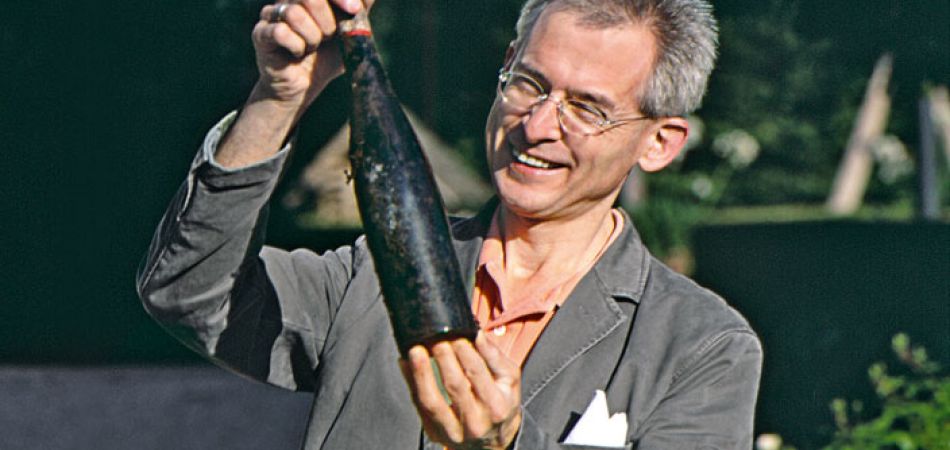 The US wine journalist was once an importer himself, but now writes for The Wine Advocate, the magazine published by Robert Parker. He is particularly expert 
on wines from Germany and Austria.
In your opinion, is Germany a wine nation today? If so, when did it become one?
As a Bonn University student I could have tasted the wine-of-the-century 1971s from barrel which would have meant a ten year head start on my wine career and an end to what was anyway a short-lived one in academe. But no German commended them to me, and I only really fell in love with Riesling later. The most zealous and influential defenders of Riesling in that day were Englishmen and Americans: critics Johnson and Pigott, importers Theise and Wiest. Only beginning in the 1990s did Germans nationwide recognize their own wines not just as presentable but hip, not just as historical artifacts but as great tasting world heritage.
The prevailing impression abroad continues to be that "Riesling" is synonymous with "sweet". How well do people really know German wine and what is its international reputation?
This expectation of sweetness has gradually but steadily abated. The international reputation of German wine has risen and can now be called high.
You have a soft spot for wine from the Saar. What makes the wines from there so special?
I love that the Saar vintners don't try to deny or disparage the stylistic diversity that reigns among them. The essence of Saar Riesling isn't a "taste profile", it's the terroir.
Which other German wine regions do you find worthy of note?
Which not? Nearly every one is a happening place nowadays.