Discover DE: Lake Constance
With the "Discover DE" series we take a journey right across Germany: this time to Lake Constance.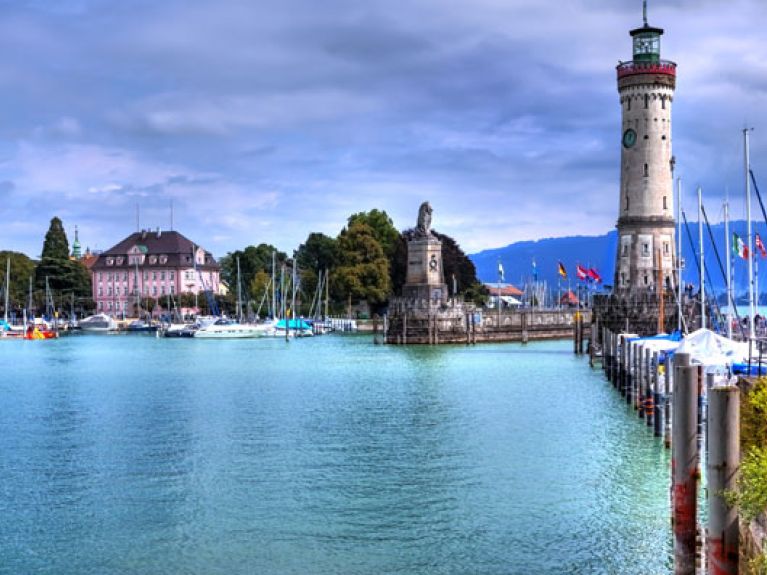 Martin Walser is one of the best-known names in German post-War literature. He has written such famous novels as "Ein fliehendes Pferd" (Runaway Horse: A Novel), "Tod eines Kritikers" (Death of a Critic) and "Ein springender Brunnen" (A Gushing Fountain). Lake Constance often plays a role in his books, and one was even devoted entirely to it: "Heimatlob – Ein Bodensee-Buch" (In praise of Heimat – A book on Lake Constance, with painter André Ficus) was published in 1998 and is an impassioned account of his Heimat, his homeland. With good reason: Lake Constance, with 536 square kilometres the third-largest lake in central Europe in terms of surface area, is among the most beautiful regions and most popular holiday destinations in Germany.
Lake Constance from a different perspective
Lake Constance and the surrounding region have something for everyone, be it families, nature lovers, sports fans or culture aficionados. City tours of Konstanz, Meersburg or Überlingen are just as worthwhile as is a visit to the pilgrimage church of Birnau or Salem Castle. The cultural highlights around Lake Constance include the Bregenz Festival, held every summer. In addition to the Rhine Falls near Schaffhausen and the prehistoric pile dwellings in Unteruhldingen, the ten larger islands in the lake are likewise attractive tourist destinations, particularly the flower island Mainau and the largest island Reichenau with its abbey of the same name, a UNESCO World Heritage Site. Those who wish to take it a little easier can go swimming, hiking or cycling on the Lake Constance cycle path – or can book a zeppelin flight. The dirigible airships are still built in the lakeside city of Friedrichshafen today.