Your guide to voluntary work in Germany
Are you thinking about doing voluntary work in Germany? We explain what you need to do.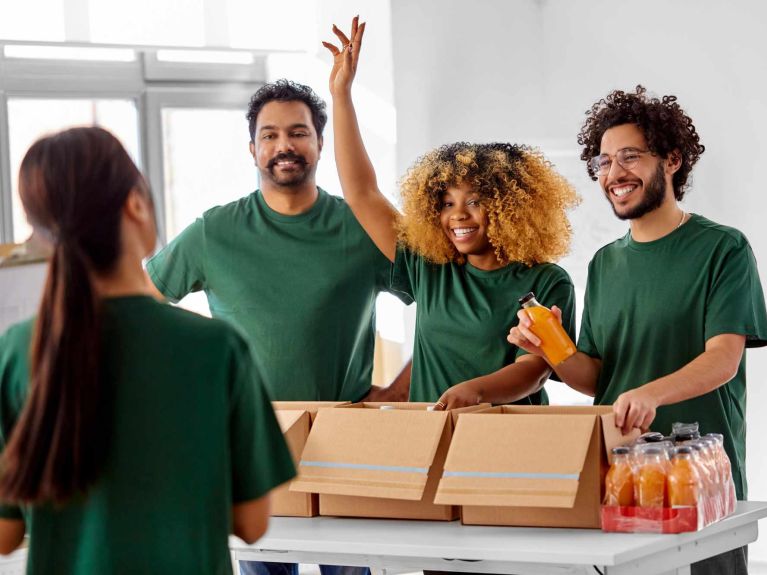 There are many opportunities – and good reasons – for young people from all over the world to do voluntary work in Germany. You can improve your knowledge of German, take a weekend trip to countries like Italy, Belgium or France – and make the world a better place while you're doing it. Sounds good? Here you can find out how to do that.
If you want to volunteer for a social project, a good choice is the Federal Volunteers Service (BFD) or a Voluntary Social Year (FSJ). You receive food, accommodation and some pocket money in return for your work. However, there are certain conditions you need to meet. If this option doesn't work, you can also look for a placement yourself.
Select a city and apply for a visa
Please note that you may need a visa for your stay in Germany. Find out in good time, or ask your future employer, who should be able to tell you which visa you need. More information is available here.
You can find a concrete placement by searching either the BFD or FSJ database or using one of the job exchanges for voluntary work, such as vostel.de or idealist.org. There are many possibilities: especially in large cities like Munich or Berlin the work on offer ranges from social and environmental projects to programmes of political education. You will find an overview here.
For tolerance, against racism
If you would like to promote respectful cooperation in Germany, you will find a large selection of government and social initiatives against racism. Educational work against discrimination and in favour of tolerant coexistence is carried out in all German states and at the local level. For example, 2,500 schools in Germany have already joined the European network called Schule ohne Rassismus – Schule mit Courage. Find out how Germany practises tolerance: we answer all the important questions about major initiatives here.
Protecting the environment and preserving cultural heritage
Others devote their efforts to "sustainability". If you want to support a sustainable way of life, you will find inspiring examples of private and municipal sustainability initiatives here.
European Heritage Volunteers is a Weimar-based organisation involved in a special example of young people's engagement in Germany. Volunteers from all over the world work on construction sites to preserve Europe's cultural heritage. You can read about what they find so inspiring about their work here.
You would like to receive regular information about Germany? Subscribe here: