Dedicated to world cultural heritage
Volunteering on a building site: young European Heritage Volunteers explain why they are so enthusiastic about their work.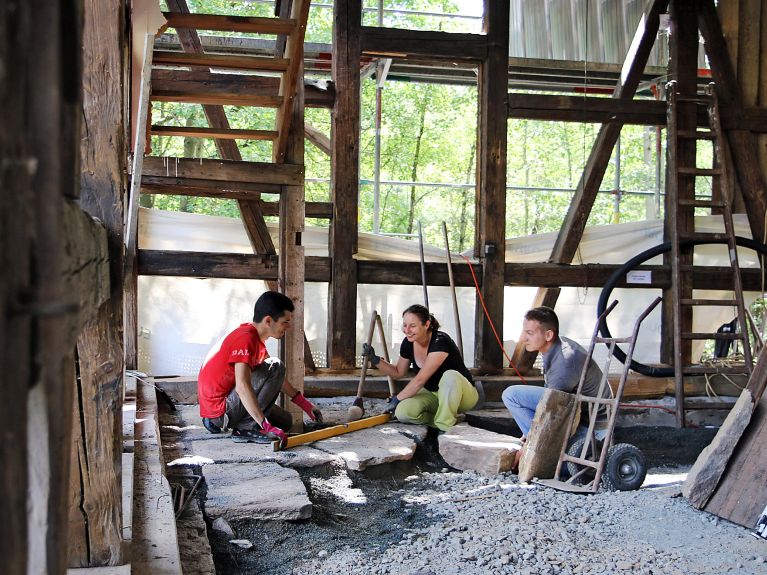 Germany. The European Cultural Heritage Year 2018 is intended to focus awareness on Europe's cultural wealth and diversity. The German government is supporting 38 projects and initiatives with 7.2 million euros. One of the flagship projects is the Weimar-based organisation European Heritage Volunteers. For more than two decades, it has been supporting cultural heritage projects in Europe – often those that attract less attention. Volunteers explain why they enjoy rescuing historical buildings from decay and dedicating themselves to European cultural heritage.
Jason Paulos (28) from Canada
"I have been passionate about heritage since my childhood. My parents always pointed out historical sights and architecture in Canada and whenever we were travelling abroad. As a volunteer at Burg Lohra, I was able to combine a lot of my skills. Being a trained carpenter I really enjoyed helping with the renovation of this historical building from the twelfth century. I worked in a great team – it was very hands-on when we were taking down the old roof. All the people around me were extremely caring, warm and friendly. Besides my experiences at work, I also liked the German culture and food a great deal, most notably the Thüringer sausages. I have to admit that I had some doubts before I flew over to Germany. But now I can only say that I am looking forward to another project."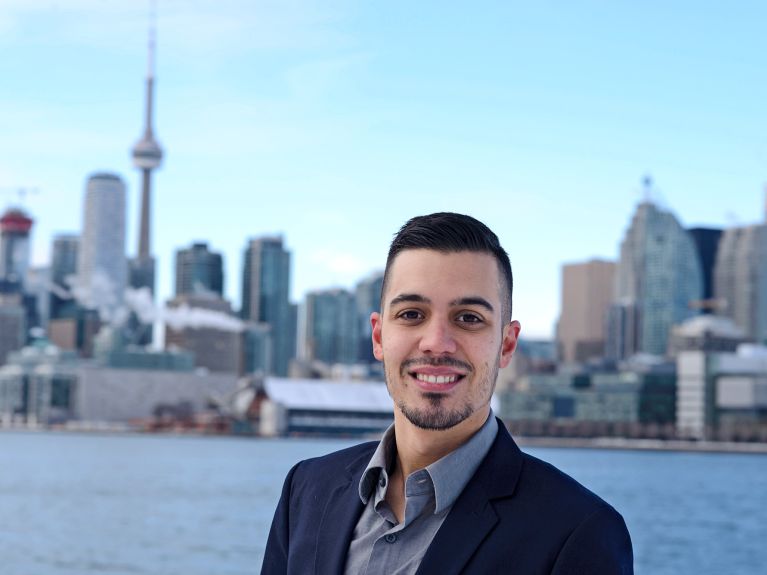 Sandra Nasser (27) from Germany
"A friend from university had told me about the European Heritage Volunteers project and I immediately thought it sounded great. It is a wonderful opportunity to acquire experience. I learnt an amazing amount during my ten intense days in Kastela on the Croatian coast. I also learnt a lot about the country and about the cultures of the other international volunteers. Our job there was to come up with ideas for how to use two towers along the historic city wall. One of the results of this process was a prototype for a so-called Travel Passport that could be used by locals and tourists alike to document the sights they had already visited. We also designed a walking route and a map on which the towers are included. I feel very happy when I think back to this time – it was my first volunteering project, but certainly not my last."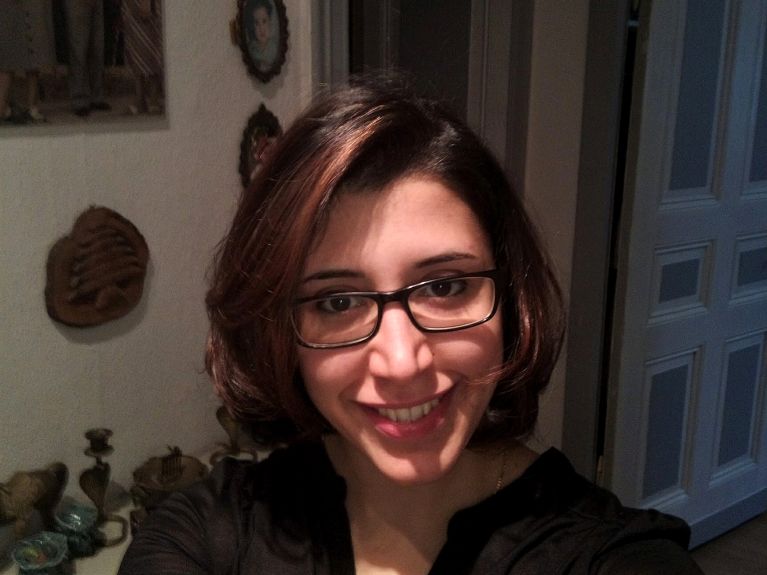 Mariana Lopes Martinho (25) from Portugal
"It was a whole host of small experiences that made my time as a volunteer in Germany so unforgettable. I learnt so much in practical and design terms – such as how to build a stable stone wall in a vineyard or how to transform an overgrown park into a culturally significant place of recreation. This was something I experienced during a project involving the historic "Waldlust" hotel in Freudenstadt. My encounters with local residents left a particularly lasting impression on me. They would simply bring us round some cake – wonderful Black Forest Gateau – and we would end up having a good chat. I really enjoyed my stay, partly because I was so deeply immersed in German language and culture."