27.09.2017
"A shake up of German politics on a grand scale"
The major German newspapers are focusing on the formation of a new government and the entry of the right-wing populist Alternative für Deutschland (AfD) into parliament.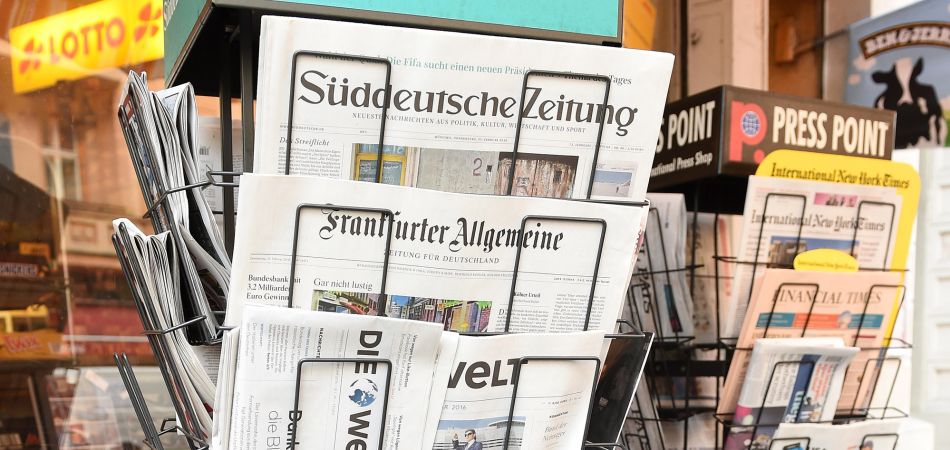 Die Welt
"Germany faces a difficult task in forming a new government. The reason: neither the left (SPD, the Linke or the Greens) nor the so-called middle-class camp (CDU/CSU, FDP) can muster a majority. The only options that work out in numbers are a grand coalition or an alliance of the CDU, FDP and Greens (Jamaica). But the Social Democrats have already made it very clear on the evening of the election that they have no desire to be part of a grand coalition again."
We are experiencing a shake-up of German politics on a grand scale.
Hans-Ulrich Jörges, columnist of news magazine "Stern", in the "Anne Will" talk show.
Frankfurter Allgemeine Zeitung
"An alliance between the Union, FDP and Greens (black-yellow-green) is the only one Merkel is missing in her coalition collection. (…) The Chancellor has few reservations regarding the Green Party. But the CSU, which faces regional elections next year, may find it much less appealing especially after this weak election result. Should a black-green-yellow alliance actually come about, it would not be a marriage in heaven, but a highly strained match."
Die Zeit
"We now have the very outcome many people feared prior to the election: With a good 13 percent of the vote the Alternative für Deutschland (AfD) will be the third strongest force in the Bundestag. A shock that was anticipated. The two major popular parties CDU/CSU and SPD, who were in power the last four years have suffered heavy losses." 
Süddeutsche Zeitung
"This election result means a challenge to the Republic from the far right. There is no telling what the political consequences will be. But we can say one thing for sure: Democratic consensus and civilized behaviour amongst politicians will be put to their greatest test to date. One faction in parliament will make no attempt to support it, but will fight it."