"Avoid conflicts worldwide"
With what goals is Germany standing for the UN Security Council? Interview with UN Ambassador Christoph Heusgen.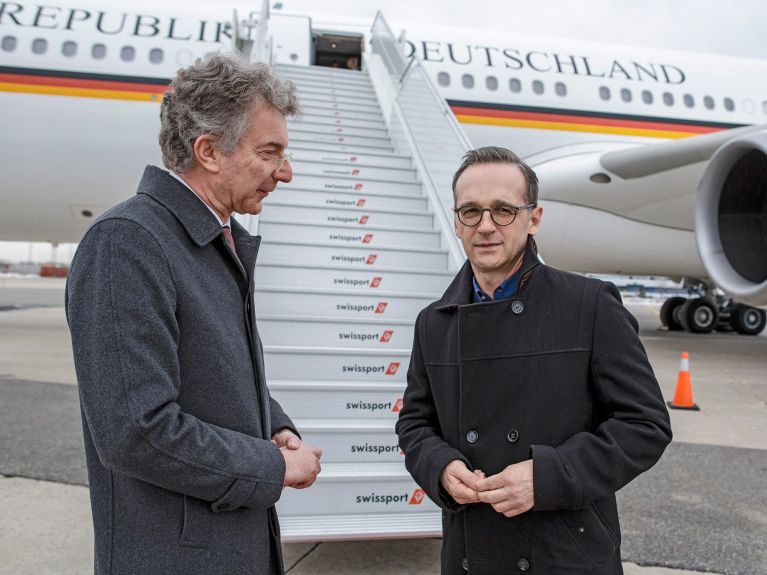 In 2019/2020, Germany would again like to help shape global politics for two years as a member of the United Nations Security Council (UN), the central body of the international community. Ambassador Christoph Heusgen, Permanent Representative of Germany to the United Nations, talks in an interview with deutschland.de about the specific plans if Germany's application in the election on 8 June is successful.
Mr Ambassador, what priorities will Germany set if elected to the UN Security Council?
Basically, we are committed to a broader concept of security that includes the effects of climate change, hunger and epidemics on the security of our planet. We also want to focus on conflict prevention.
How and where could Germany expand its engagement in the UN?
Germany is already active in almost all areas of UN policy and is constantly expanding these activities. Recent examples range from the introduction of a resolution, together with Gabon, against illegal wildlife trade to the establishment of a Group of Friends, "Climate and Security", with Nauru.
Does that also apply to German soldiers and police officers for UN missions?
Germany has continuously expanded its commitment to the peacekeeping missions of the UN. In Mali today around 1,000 German soldiers are deployed under the UN flag. We concentrate on providing special skills, such as air transport or reconnaissance, which are particularly needed at the deployment site. In future we will also examine in each case whether a German commitment makes sense in relation to requests of the UN Secretary-General.
Important states are increasingly critical of the world organization. How strong is the UN today?
The United Nations is more important today than ever before. In view of the global challenges and the growing number of trouble spots, the states of this world need a functioning security organ. That's why we support the reforms of the UN Secretary-General. That's why we support the targeted reform of the Security Council. That's why we're standing for the Security Council for 2019/20!
Interview: Friederike Bauer
Permanent Mission of Germany to the United Nations