Taking responsibility
The decision will be made on June 8: Will Germany receive a non-permanent seat on the UN Security Council in 2019/2020? The outcome of the election is open.
20.03.2018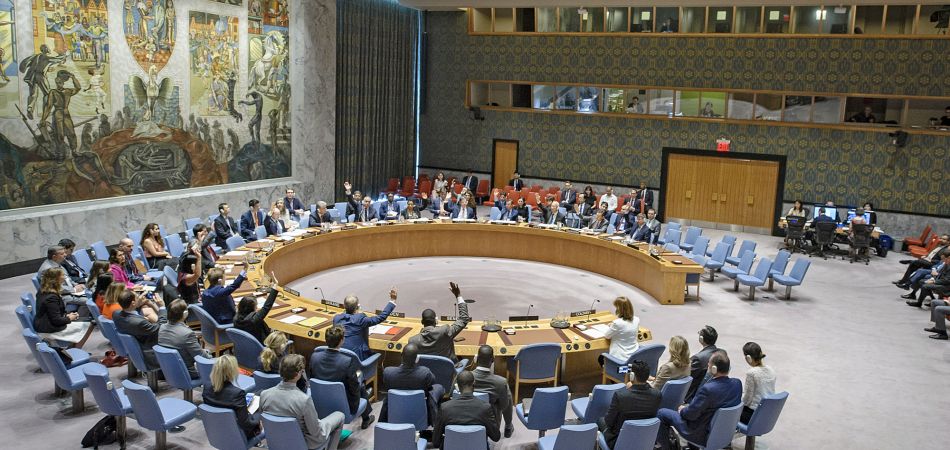 Why is the election of non-permanent members of the United Nations Security Council (UN) this time particularly exciting?
Because more countries are applying than there are seats. In addition to Germany, Belgium and Israel also want to join the UN Security Council for two years. The group of so-called western and other states, however, is entitled to only two places. The goal is to achieve the necessary two-thirds majority on the first ballot. Germany has been directly elected to the Council in the past five membership elections.
What are the tasks of the UN Security Council?
The Security Council is the highest UN body. Its resolutions, unlike those of the General Assembly, are binding. The Council has the primary responsibility for maintaining international peace and security, can dispatch peacekeeping missions or impose sanctions.
Who sits on the UN Security Council?
China, France, Britain, Russia and the United States are the five permanent members of the UN Security Council. In addition, ten other states are represented for two years each. The selection follows a key: three states come from Africa, two each from Asia, Latin America and the western group, and one from Eastern Europe. The Federal Republic of Germany is now applying for the sixth time for a non-permanent seat on the UN Security Council. It was most recently on the Council in 2011/2012.
How does Germany enlist support in its candidacy for the UN Security Council?
Germany is active as a champion of effective multilateralism in the United Nations across the whole spectrum of issues: peace and security, development and human rights. At the same time, Germany is engaged not only in committees and forums but also on the ground: at present, around 1,300 German peacekeepers are deployed in UN missions.
Germany is now financially the second largest supporter of the UN. The country made a total of about € 3.4 billion in mandatory and voluntary contributions in 2017 to support early crisis identification, stabilization and efforts of mediation. Other focal points of German UN engagement are humanitarian aid, international environmental protection and development cooperation.
German peacekeepers
are currently deployed on United Nations peacekeeping missions.
was the year West Germany became a member of the UN – as the same time as East Germany.
US dollars
was Germany's contribution to the United Nations budget in 2017.
UN agencies
are domiciled in Germany, most of them in Bonn.
What are the odds?
The odds are good because of Germany's strong commitment and reputation at the United Nations. But Germany can be sure only on June 8th. The elections for the UN Security Council are secret and previous statements cannot be verified. That is why the Federal Government will campaign hard for the German candidacy up to the last day.
German Permanent Mission to the UN in New York