Setting an international example
The rights of lesbian, gay, bisexual, transgender and intersex people are a concern of German foreign policy.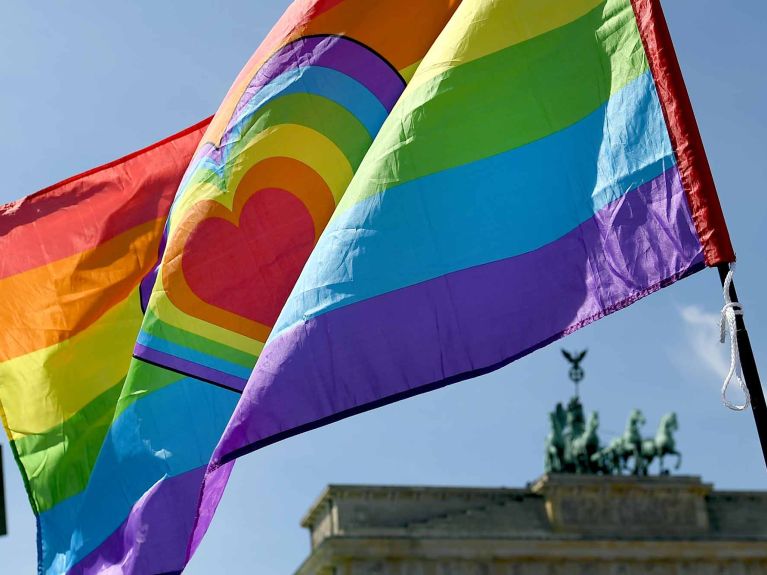 It's also about visibility: "Fortunately, we have become much more colourful in recent years," Minister of State Michael Roth told Berlin's 'tageszeitung' newspaper in an interview about the Federal Foreign Office's personnel policy in March 2021. "Many colleagues make no secret of their sexual identity. At the same time, this is each person's individual decision. We are the only ministry with its own LGBTI group; it's called Rainbow and has several hundred members. I'm a member too, of course."
The Minister of State gave the interview on the adoption of a new concept of the Federal Government which aims to promote the inclusion of lesbian, gay, bisexual, transgender and intersex people (LGBTI) in the fields of foreign policy and development cooperation. It also aims to strengthen civil-society organizations promoting LGBTI people's human rights and fighting discrimination based on sexual orientation and gender identity. The Federal Foreign Office has already supported a wide range of projects in the past, for example on documenting violence against trans people in Eastern Europe and Central Asia and on dialogue between state institutions and LGBTI organizations in the western Balkans and Turkey.
Minister of State Roth emphasizes: "We want to provide protected spaces for LGBTI people. We will stabilize our project funding. And we want to encourage our colleagues in the field to speak out clearly to governments whenever necessary. I'd like to catch up with the Nordic countries and the Netherlands, which have been doing very dedicated work on LGBTI issues for many years."
You would like to receive regular information about Germany? Subscribe here: