The varied Republic of Germany
Germany is becoming more and more diverse. Seven facts you should know if you want a say in the matter.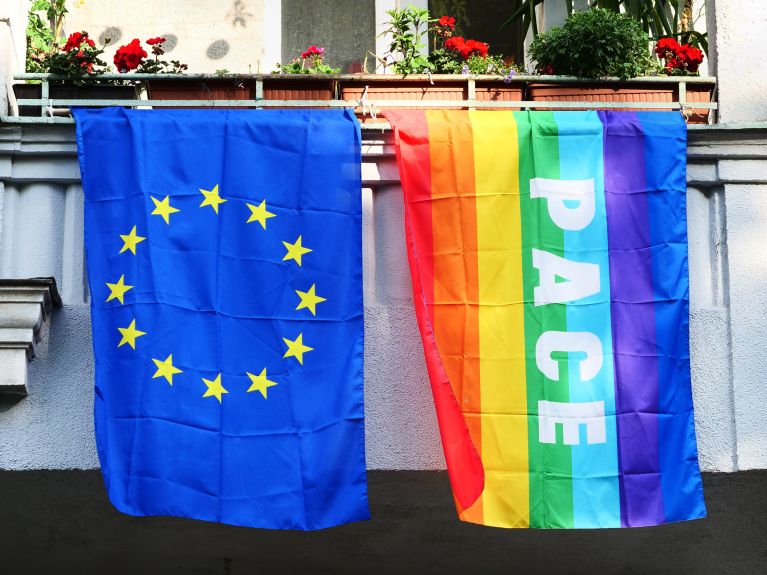 Almost 19.3 million of the total 82 million people in Germany have an immigrant background. 10.8 million people live with a severe disability. There are over 400 religious communities, and 7.4 per cent of the German population describe themselves as LGBT: lesbian, gay, bisexual and / or transgender.
3,800 companies and institutions with a total of around 14 million employees have signed the German Diversity Charter. They specifically promote the diversity of their employees. Chancellor Angela Merkel has been the patron of the initiative since it was founded in 2006.
The Diversity Charter organizes the German Diversity Day every year. The nationwide day of action will take place on 18 May this year. In 2021 there will also be for the first time a European Diversity Month. All 26 European charter initiatives will take part with national diversity days and weeks.
In a recent survey by the magazine Stern and the market research company Statista on the best employers in terms of diversity, hospitals and charities, but also IT and telecommunications companies, ranked first.
The majority of Germans find increasing diversity more an enrichment than a threat, and the acceptance of social diversity is well developed. At the same time, there are clear differences in the acceptance of diversity depending on the region and the degree of diversity. These are the findings of the "Diversity Barometer" of the Robert Bosch Foundation.
Since May 2021, the Spaniard Belén Garijo has been the executive board chairperson of the Darmstadt chemical and pharmaceutical company Merck. This makes her the first woman to run a Dax company on her own. She told the Frankfurt Allgemeine Zeitung: "For me it's not so important that I'm the first. For me it's more important that I won't be the last woman at the top of a Dax company."
In Germany, diversity is not just a "nice thing to have". Diversity is mandatory; it is anchored in law. Laws and contracts such as the General Equal Treatment Act oblige employers to adhere to regulations on equal opportunity and equal treatment.
You would like to receive regular information about Germany? Subscribe here: