Diversity in German politics
The diversity of German society is also reflected in politics. We introduce you to politicians with Afro-German roots.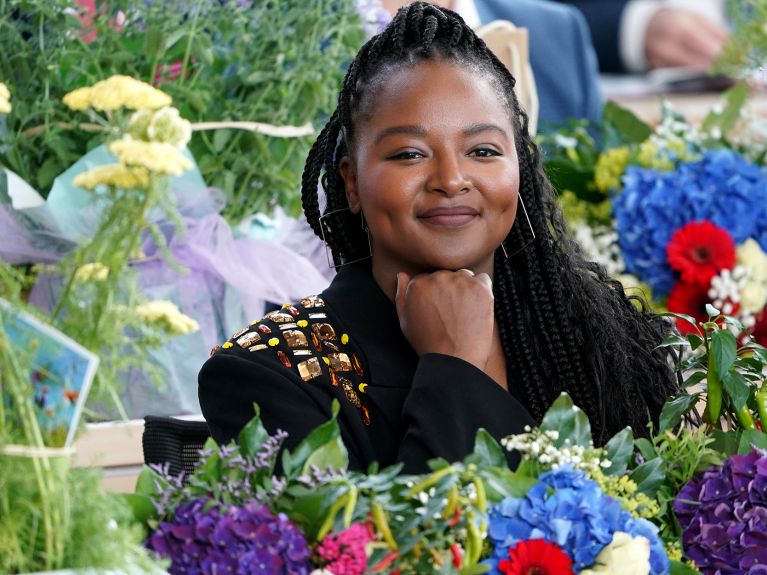 Aminata Touré
Not only is Aminata Touré the youngest Afro-German minister in Germany, she is also the first. She was born in Neumünster in 1992, her parents having previously fled to Germany from Mali following a coup. Touré spent the first years of her life with her family in shared refugee accommodation. She already became politically active while still at school, taking part for example in the project School without Racism – School with Courage. In 2012, Touré joined the Alliance 90/The Greens political party. Five years later she became a member of the parliament of the northern German state of Schleswig-Holstein, serving as its vice president from 2019 to 2022. That year also marked another high point in Touré's political career to date: she was appointed as Schleswig-Holstein's minister of social affairs, youth, family, senior citizens, integration and equality. In her capacity as minister, Touré is also committed to promoting young people. In her book "Wir können mehr sein. Die Macht der Vielfalt" (We can be more. The power of diversity), which was published in 2021, she calls on young and diverse people to devote themselves to changing politics and the way we live together.
Awet Tesfaiesus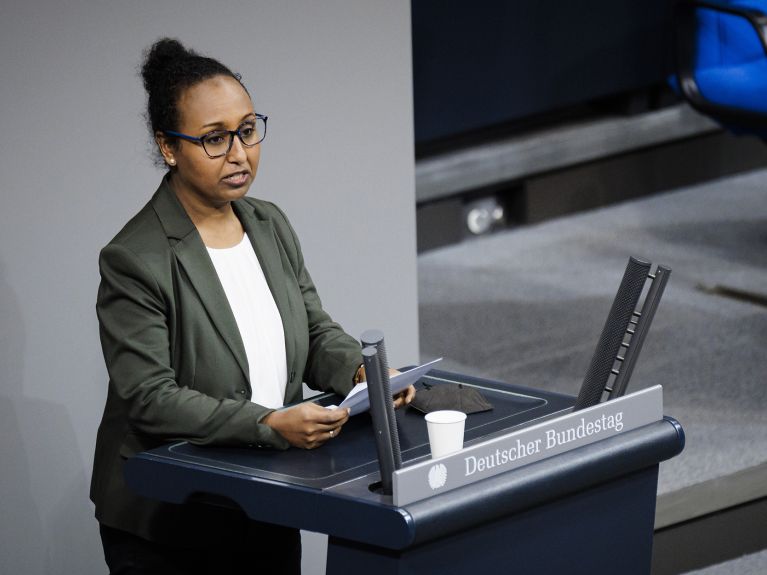 She is the first Afro-German member of the Bundestag in the parliament's history: Awet Tesfaiesus has been a member for the Alliance 90/The Greens party since 2021. As a child she had fled with her family from Eritrea to Germany, where she immediately ended up at a grammar school. "I am grateful for having had the chance to grow up with two cultures and thus to have learnt so early on that one's own perspective is just one of many," she says, looking back. After completing her Abitur (university entrance qualification), she studied law in Heidelberg, subsequently specialising as a lawyer in asylum and migration law. She joined the Green party in 2009. Wanting to do something to counter the rise of the right-wing populist AfD, she put herself forward as a candidate for the city parliament in Kassel in 2016.
Tesfaiesus often considered leaving Germany, however; especially following the racist attack in Hanau in 2020, in which nine people of migrant background were killed. In the end she decided to remain after all so as to combat racism here – and to run for the Bundestag. Yet initially Tesfaiesus could not imagine going into politics as a black woman, partly due to the lack of role models. Now she has become a role model herself. In the Bundestag, the 48-year-old is group coordinator of the Committee on Cultural and Media Affairs and a member of the Committee on Legal Affairs. She is particularly involved in topics such as decolonialisation, diversity and equality of opportunity. "As a black woman I felt the consequences of structural discrimination early on. That has heightened my awareness of injustices," she explains.
Karamba Diaby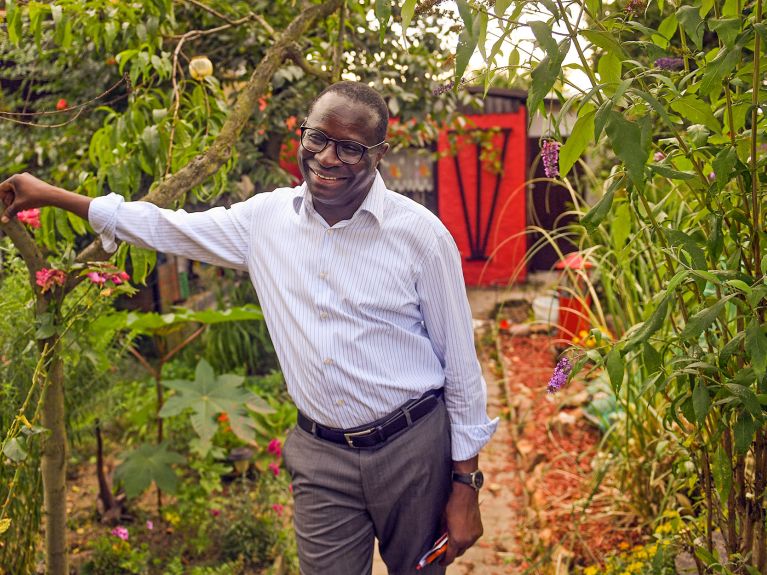 One of Germany's first African-born politicians, Karamba Diaby was elected into the Bundestag in 2013, where he is a member of the Committee on Foreign Affairs and of the Committee on Economic Cooperation and Development. "My political engagement is rooted in my origins and in the experiences I have had during my life," he says. A Social Democrat, he was born in Senegal in 1961 and grew up with his older sister following the death of his parents. In the mid-1980s Diaby came to East Germany to study chemistry. He obtained his PhD in geoecology with a dissertation on allotment gardens.
Cohesion, labour policy, the environment and education are the topics he focuses on today. Because of the life he has led, Diaby feels he has a responsibility to stand up for people with a migration background. "I know first-hand how difficult it can be to gain a foothold in a new environment and to deal with prejudice and discrimination," he explains. Nowadays Diaby is one of three Afro-German Bundestag members, the other two being his party colleague Armand Zorn from Cameroon and Green party member Awet Tesfaiesus.
Doreen Denstädt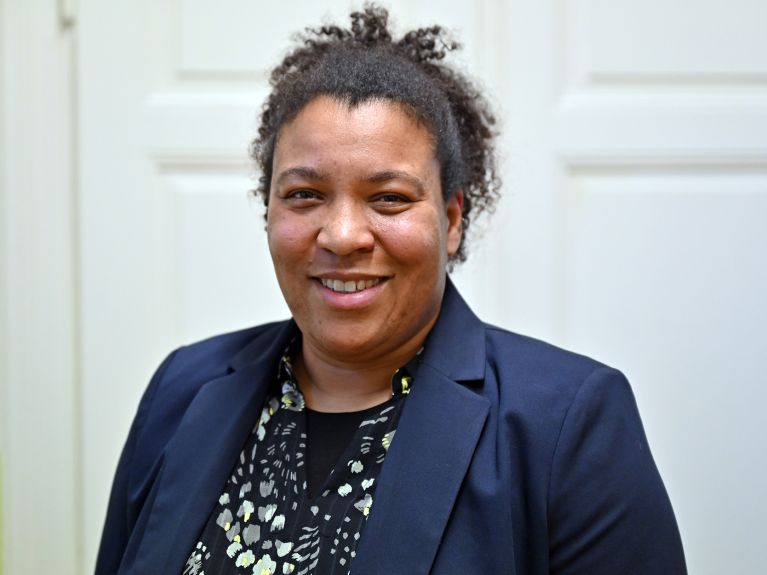 Doreen Denstädt has headed the Ministry for Migration, Justice and Consumer Protection of the state of Thuringia since 1 February 2023. Denstädt was born in the town of Saalfeld an der Saale and grew up in Erfurt; her mother is German and her father is from Tanzania. Before becoming a minister, the 45-year-old worked in the police trust department of the Thuringian Ministry of Internal Affairs and Local Government. Citizens who feel for example that they have been discriminated against by the police can report there. As minister, one of the things she now wants to fight for is victim protection.
Denstädt has only been a member of the Alliance 90/The Greens since 2021. She says that she doesn't consider the fact that she is a black woman who is now a minister all that important. "I have often been the first black girl or the first black woman during my life," she says. "That neither hindered me in any way, nor did it particularly motivate me." All the same, Denstädt has also repeatedly experienced situations in which she has been perceived as a foreigner, and she knows how important it is for marginalised groups to feel represented in politics.