Deciding on asylum faster
The European Union wants to re-adjust the admittance and distribution of refugees. What is planned? Four questions and answers.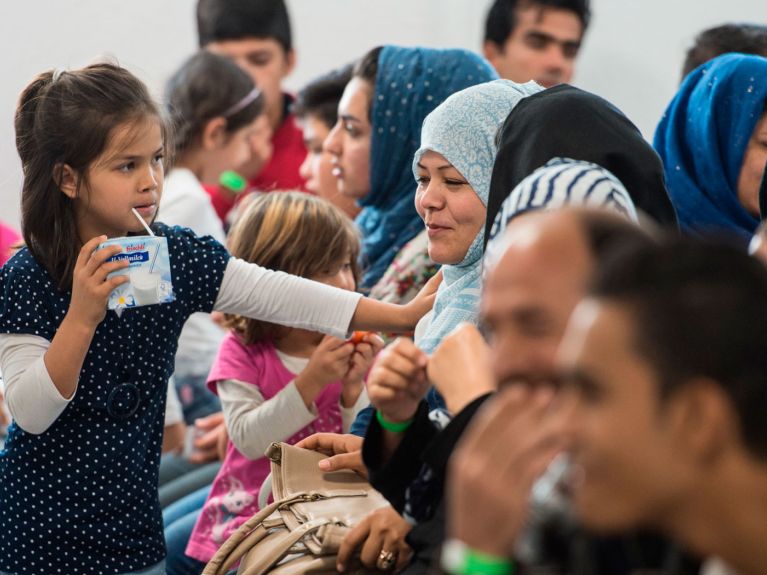 At the EU summit in June 2018, leaders agreed to better coordinate their asylum policies and establish "controlled centres" for refugees. The aim is to distinguish faster between people with and without the right to international protection.
The EU wants to create new centres for refugees - what is this about?
Two types of facilities are planned: inside and outside the EU. Rescued boat people are to be accommodated in central facilities in European Union countries and quickly distributed within the EU. Opportunities for similar facilities are being reviewed into in North African countries. In close coordination with these countries, "regional disembarkation platforms" are to be created. Refugees rescued from distress at sea would not even come to Europe; instead, the refugee relief agency UNHCR would decide on the spot who is in need of protection. It's controversial, however, to repatriate boat refugees to a country classified as unsafe, such as Libya.
Have countries already agreed to set up receiving centres?
Apart from Greece, no EU country is ready to do so yet. North African states such as Libya, Tunisia and Morocco have also signalled rejection. The EU Commission is therefore relying on financial incentives. In addition, all costs for the receiving centres are to be paid from the EU budget.
Immigration to Europe is declining - why is the asylum agreement nevertheless important?
Most migrants reach Europe via the Mediterranean. The goal is to deter people from attempting this extremely dangerous crossing and to stop the criminal machinations of human traffickers. That's why the European border management agency Frontex will be better equipped by 2020.
Can asylum seekers choose which country they want to live in?
No. Asylum procedures are opened where arrivals have been registered first. Germany has therefore concluded an agreement with Greece and Spain. The latter two states will readmit asylum seekers who are already registered there, but have tried to travel to Germany.