Facts on current topics in Europe
Innovation, renewable energy, digitalisation and equal opportunities: interesting facts and figures on topical issues in Europe
29.11.2018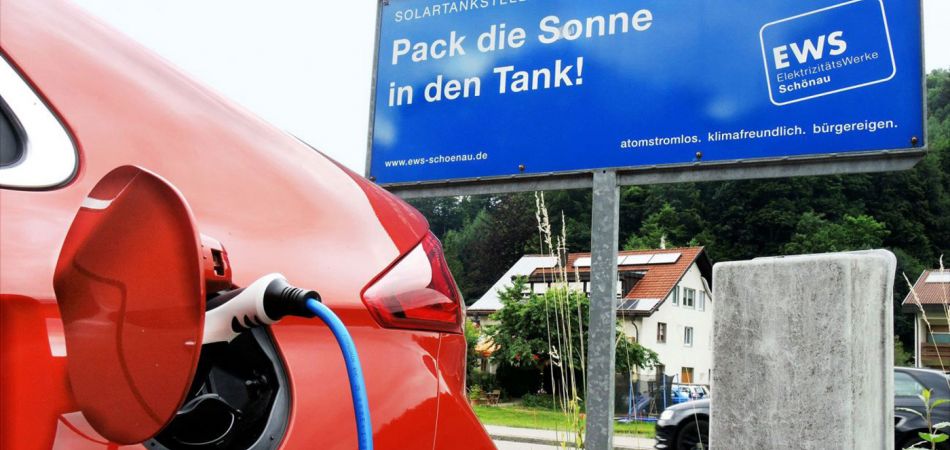 The energy transition in Europe
The EU is focusing on the energy transition. Renewable energies' share of total energy consumption in the EU has doubled to 17% since 2004. And their share of gross final energy consumption is meant to rise to 20% by 2020. Each member country has its own target level depending on its respective potential and economic performance. Germany, for example, aims to meet 18% of its energy needs with solar, wind and biomass power by 2020. In 2016, however, renewable energies' share was only 14.8%. Eleven of the 28 EU member states had already exceeded their national targets by the end of 2017. The leading countries here are Sweden (53.8%) and Finland (38.7%).
Electric cars
Electric cars ­– in other words, rechargeable battery or plug-in hybrid vehicles and fuel-cell cars – are regarded as the solution to particulate pollution and noise in cities as well as an effective measure against rising CO2 emissions. In 2017, 97,571 fully electrically powered cars were registered in the EU. Overall, however, cars with alternative drive systems have so far only played a minor role: their market share is currently 6%.
Women in top jobs
Although the EU has made considerable progress towards gender equality, much still needs to be done. Women may now make up a good half of all the employees in the EU, but they continue to be underrepresented in executive pos­itions. Of the roughly 7.3 million people who hold management positions in EU enterprises with at least 10 employees, 4.7 million are men (65%) and 2.6 million women (35%). In addition to this, women in management positions earn 23.4% less on average than men. In Germany, 29% of management ­positions are held by women. This puts Germany in the bottom third of the league table when compared to other member states. Latvia takes first place – with women holding 46% of all management positions.
Innovation and more
In global terms, the European Union is less innovative than Australia, Canada, Japan, South Korea and the United States. In medium-term comparisons, however, the performance gap with Canada and the USA has decreased, but increased compared with Japan and South Korea. Germany invests almost 3% of its annual economic product in research & development and is one of the innov­ation leaders in the EU. German companies also head the EU league table for patent registrations. Here, Germany ranks second worldwide after the USA with 25,500 patents a year.
Linguistic diversit
Linguistic diversity is valued in the European Union as an important part of its cultural heritage. In all, there are 24 official languages, as well as roughly 60 other languages which are only spoken in certain regions or by minorities. German is the language with the highest number of native speakers in the EU (roughly 95 million).
World no. 2
Growth rates in the eurozone and the EU are exceeding experts' expectations. The recovery of recent years has gradually become a minor economic upturn. The EU's share of global purchasing power-adjusted gross domestic product (GDP) is expected to be roughly 16.5% in 2018. This puts the EU in the number two spot in the world economy – ahead of the USA (15.1%) and behind China (18.7%). Japan ranks fourth with 4.16%.
Digital future
In coming years the EU will be investing large sums of money in important forward-looking sectors such as artificial intelligence, supercomputers, cybersecurity, digital competence and eGovernment. Some 9.2 billion euros have been allocated to help make member countries fit for the digital future. Top priority is also being given to the expansion of ubiquitous superfast broadband networks.