"Breathing life into our friendship"
A unique body: The Franco-German Parliamentary Assembly brings the two countries even closer together.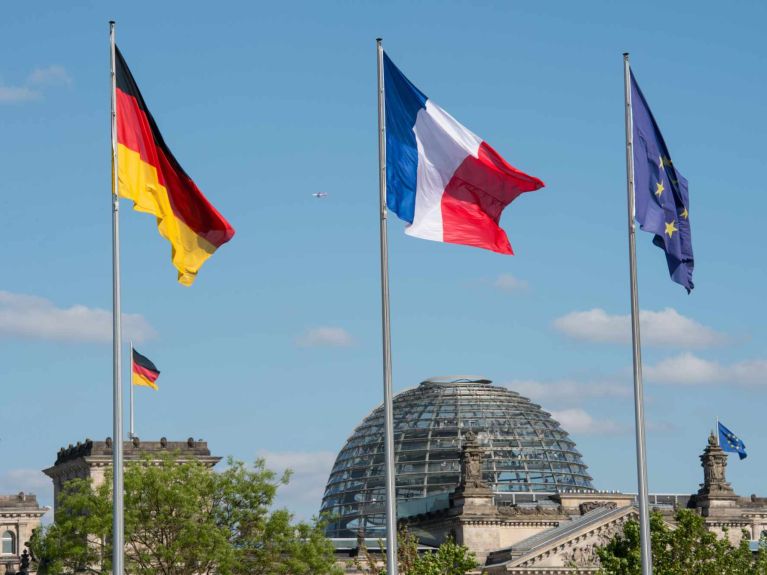 "You all breathe new life into our friendship each day," Germany's Foreign Minister Annalena Baerbock said at a meeting of the Franco-German Parliamentary Assembly in Berlin in November 2022. 50 members of the German Bundestag and 50 members of the French Assemblée nationale make up the Assembly, which was established nearly four years ago. With no other country is there such close parliamentary exchange: the Assembly is a unique body that is designed to bring Germany and France even closer together. 
"Our partnership extends far beyond treaties, and no one knows that better than you, the parliamentarians of our two countries," Baerbock said, referring to the forward-looking Élysée Treaty that was signed on 22 January 1963 by the then German Chancellor Konrad Adenauer and French President Charles de Gaulle. The agreement is seen as a milestone in the reconciliation and friendship between the two neighbouring countries. 
From Élysée Treaty to inter-parliamentary agreement 
To mark the 55th anniversary of the Élysée Treaty, talks on closer cooperation between the parliaments began in 2018. Just a year later, the German Bundestag and the French National Assembly voted to approve an inter-parliamentary agreement, and the constituent meeting of the Franco-German Parliamentary Assembly already took place in Paris on 25 March 2019. Since then, the Assembly has met at least twice a year, alternating between Germany and France.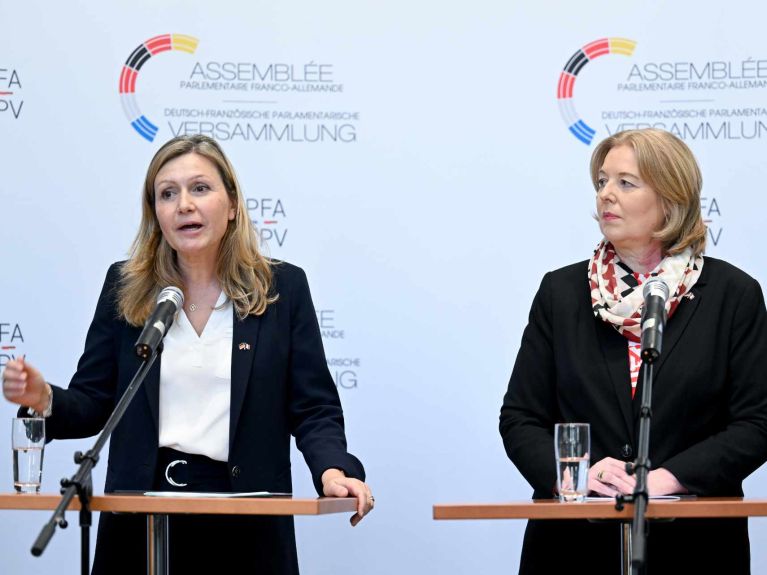 Two female presidents from Germany and France 
Since 2022, the Assembly has been headed for the first time by two women: Bärbel Bas, president of the German Bundestag, and Yaël Braun-Pivet, who is president of the French National Assembly. Bas has been Germany's parliamentary president since elections to the Bundestag were held in 2021, while Braun-Pivet was the first woman in France to be voted into this office in the summer of 2022. Talking about the cooperation between German and French members of the Parliamentary Assembly, she said the following in an interview with German Sunday newspaper Frankfurter Allgemeine Sonntagszeitung: "It is very important that our parliamentarians liaise closely because they reflect the political and geographical diversity of our two countries. I intend to dedicate myself fully to this unique understanding."
You would like to receive regular information about Germany? Subscribe here: