How young people are shaping Europe's future
The "Generation Europe" network brings young people from Germany and France together. Two participants talk about their experiences and expectations.
The "Generation Europe" network is designed to bring young people from Germany and France together with a view to furthering relations between the two countries. It was launched by the German and French governments on a symbolic day: on 22 January 2023, the 60th anniversary of the Élysée Treaty. To this day, the treaty is seen as a milestone in the friendship between Germany and France. Each year, the "Generation Europe: Young German and French Professionals" programme will bring around 20 young people together. It centres around three meetings that take place alternately in Germany and France. Germany's Chancellor Olaf Scholz and French President Emmanuel Macron also took part in the first meeting.
Julia Vasilieva and Fabien Baudelet are part of this special network in 2023. Vasilieva is a lektor with the German Academic Exchange Service (DAAD) and the programme coordinator of a Franco-German degree course between Nice and Regensburg at the Université Côte d'Azur in Nice. The 30-year-old was born in Odessa in Ukraine, but grew up in Germany. Baudelet works in Paris as an expert in European policy for a think tank focusing on the energy transition. The 32-year-old is from Amiens in northern France. The two talk about what motivates them and what they hope to gain from the "Generation Europe" dialogue.
Ms Vasilieva, Mr Baudelet, what do you hope to achieve by taking part in the network's meetings?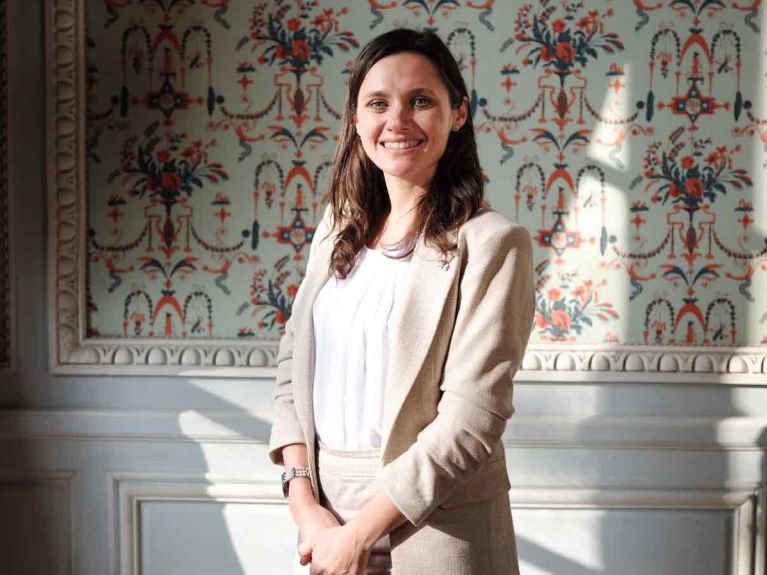 Baudelet: I would like to reach a common understanding about the climate across national borders. The goal of "Generation Europe" is to build bridges between different disciplines. Our group comprises for example engineers, activists and researchers. The network serves as a link between civil society and politics.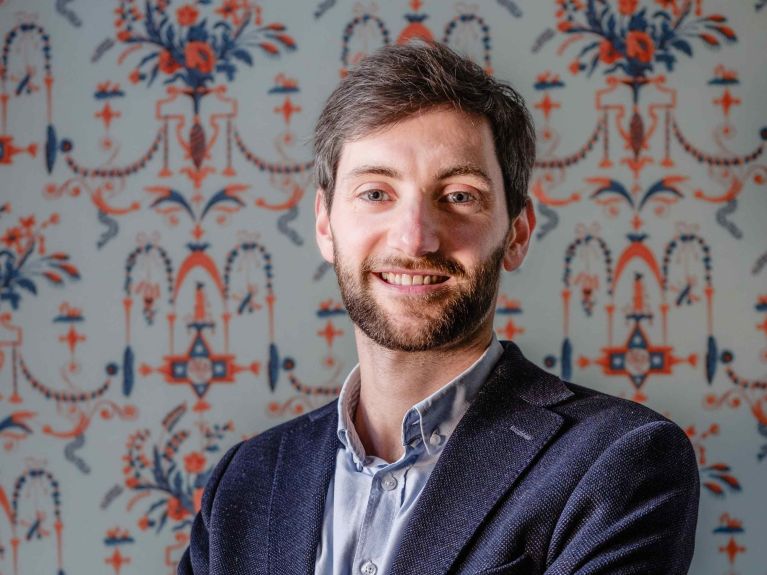 Vasilieva: What is special is that we are the first intake. We applied for the programme without knowing exactly what was in store for us. For instance, the meeting with the heads of government in January was a big surprise for many of us. It will also be important to maintain continuity between former members and the current network.
At your first meeting in Paris you exchanged views with German Chancellor Scholz and French President Macron. What was the most important thing you experienced in this context?
Vasilieva: For me, it was the great confidence they showed in us. They expect concrete outcomes from us. Obviously that also puts some pressure on us - but we see it as something positive because we know that what we are doing will have an impact.
Baudelet: For me there are two things that follow on from that. The first is that Scholz and Macron essentially invited us to challenge them. The second is that in my opinion we have now, 60 years after the Elysée Treaty, entered into an entirely new phase of Franco-German cooperation. It is now time for Franco-German relations to evolve within an EU-wide context rather than standing only for themselves.
At your first network meeting, you were divided up into several working groups on topics like the environment or the remembrance culture. How well did you work together?
Baudelet: First we attempted to define what we want to achieve as a group. In a second phase, we will have to try to build bridges between the groups. The network only makes sense if we tackle topics such as culture, health or European sovereignty together.
Vasilieva: It was not the goal to specialise in a group. Whenever we noticed that we were not making any further progress at a particular point, we were allowed to switch to other groups. That was interesting because it was clear immediately that we had in some cases been talking about the same difficulties. In the language and culture group, for example, it struck us that there were lots of overlaps with the climate and remembrance policy groups.
What are you looking forward to at the upcoming meetings?
Vasilieva: First of all, to seeing the network again. Meeting in person is simply a fundamental prerequisite if you want to accomplish anything. Secondly, it's exchanging views with the others.
Baudelet: Like Julia, I am happy that we are getting to know one another a bit better. What I am also looking forward to is thinking about the concrete format our recommendations should take and looking at how to convey an idea in an original and efficient way.
What will be the next step for you after "Generation Europe"?
Vasilieva: For the period following our third meeting in December, the Franco-German Parliamentary Assembly has expressed an interest in our findings and recommendations. When we later become the former members of the network, I would like to reach out to the next "Generation Europe" and see what potential there is for collaborating with various networks.
Baudelet: Getting involved in the alumni association would be one way of extending our work and ensuring that the different intakes work together and share their knowledge and experiences.