Friendship in action
Germany and France work closely together in Europe. On 22 January, both countries will celebrate Franco-German Day.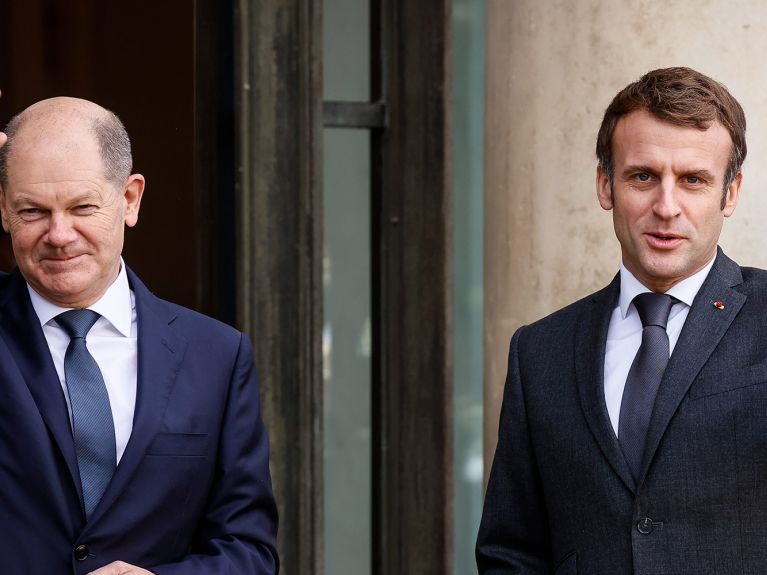 Today, Germany and France are close partners in Europe. But the friendship between the two neighbouring countries was not a matter of course after the Second World War. Read here how the Elysée Treaty came about in 1963 and how it led to Franco-German Day on 22 January.
How did the Franco-German friendship develop?
By the 1950s, Germany and France had moved closer and closer together. But when the then French President Charles de Gaulle invited the German Chancellor Konrad Adenauer to his private country house in 1958, this was still considered a historic gesture. In 1962, a public reconciliation Mass followed at Reims Cathedral. Finally, on 22 January 1963, the French President and the German Chancellor signed the Elysée Treaty, with which the two countries officially sealed their reconciliation. On 22 January 2019, the French President Emmanuel Macron and the then German Chancellor Angela Merkel signed the Treaty of Aachen, which furthers the development of this close cooperation.
How close is the cooperation today?
France is one of Germany's most important partners in Europe: after the formation of the new federal government in December 2021, the first trip abroad of both Chancellor Olaf Scholz and Foreign Minister Annalena Baerbock took them to Paris. In 2022, both governments will take on special responsibilities worldwide: while France will hold the EU Council Presidency in the first half of the year, Germany will head the G7 for one year. France is also a member of this group of seven leading democratic economic powers.
How did Franco-German Day come about?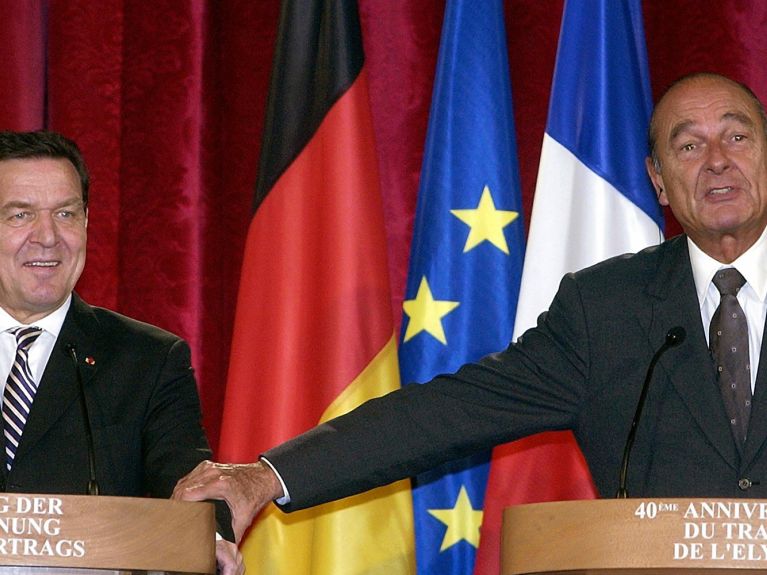 On the occasion of the 40th anniversary of the Elysée Treaty in 2003, the then French President Jacques Chirac and the former German Chancellor Gerhard Schröder established Franco-German Day. The annual event is intended to commemorate the special Franco-German friendship and, above all, to bring young people from both countries closer to the neighbouring country and its culture. For many schools, the day is an occasion to discuss Franco-German history and to breathe fresh life into the partnership. The anniversary is also intended to promote the learning of German and French