For peace and justice
"Whatever hate can do, love can do better" – how women fight for world peace.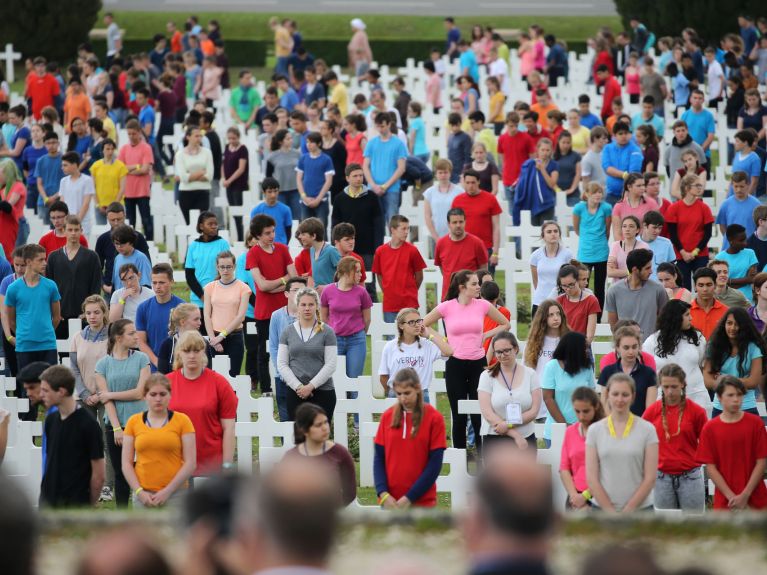 All over the world, religion is dominated by men. The tenth World Assembly of "Religions for Peace" is determined to involve women in the dialogue. 150 places at the conference were reserved especially for women. We spoke to three women who took part.  
When Sister Agatha Ogochukwu Chikelue sends an e-mail, she always ends it with the words: "Whatever hate can do, love can do better." A nun in the Catholic Congregation of Daughters of Mary Mother of Mercy, she is committed to peace.  She is a deputy chairwoman in the Women of Faith Network in her homeland Nigeria and works for the non-governmental organisation Cardinal Onaiyekan Foundation for Peace.
Her goal is interreligious dialogue: "Only by talking to one another will we find a key to resolving conflicts between ethno-religious groups", says the 46-year-old nun. She adds that many men have never learnt to resolve their differences through anything but violence or to involve women. In lectures and workshops, Sister Agatha wants to highlight the great potential women have to offer when it comes to conflict management. From her own experience she knows that "peace and further development are closely related."
"Through education, we can equip people with the knowledge and skills they need to bring about peace", says Dr Suphatmet Yunyasit. The Secretary-General of the Peace Interreligious Council of Thailand works at the Institute of Human Rights and Peace Studies at Mahidol University near Bangkok. She promotes better understanding between Muslims and Buddhists in the country's southern provinces.
She is concerned about those affected by the conflicts there – people who have lost family members and friends. She explains that many people in her home country are not used to handling disputes in the right way or to accepting different views. At present, Suphatmet Yunyasit is focusing on the role that Buddhists play in peace initiatives. "It takes a great deal of time and effort to build up trust and relationships. But this is the only way to achieve lasting peace and a fairer society."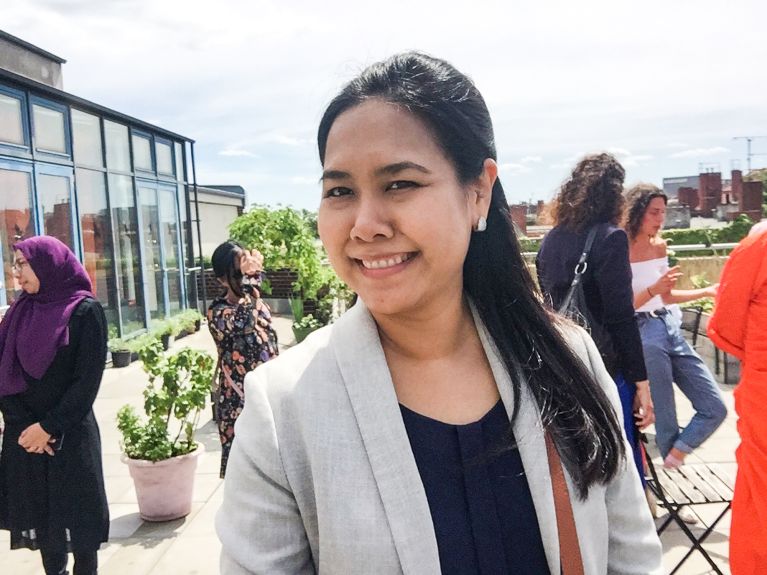 As a journalist and author, Marie-Josée Tardif is known to many people in the Canadian city of Quebec. Her family history can be traced back to the First Nations people of Canada. Exploring her roots became an important task for Marie-Josée Tardif. In 2007, tribal elders offered her a "Sacred Pipe" – an honour that requires a lifelong commitment to learning the philosophy and rituals of the Anicinape people. Anicinape is the name that the indigenous population of Canada give themselves; it means "being human" and "living authentically in harmony with nature", explains Tardif. She herself bears the title "Kokom" (grandmother). Rather than feeling themselves superior to animals and plants, the Anicinape believe they are part of the circle of life. Tardif's duty as "Kokom" is to preserve traditions: "To learn to see nature, to respect it, and to feel loved by it oneself."