Women for peace
How women contribute to resolving conflicts – and how Germany supports them in their efforts. We present four questions and answers.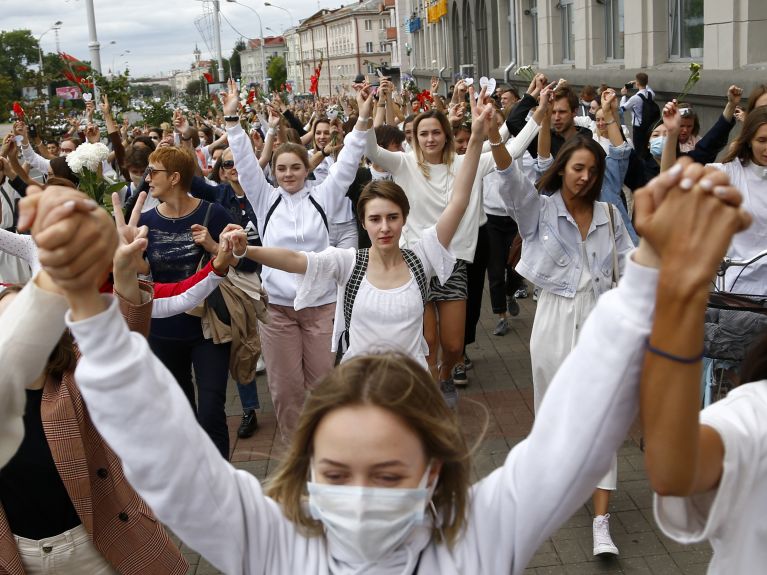 What role is played by women in conflicts?
Women were long viewed primarily as victims. And yet they do important work in many crisis regions: women negotiate with militants, create safe spaces and enable humanitarian corridors. Without the courageous protests of women who took to the streets day in, day out, the peaceful revolution in Sudan would not have been possible, for example. Large numbers of women are currently fighting for democracy in Belarus. During its non-permanent membership of the Safety Council in 2019/2020 , Germany has therefore committed itself to promoting the "Women, Peace and Security" agenda.
What does the agenda involve?
When it adopted the resolution 20 years ago, the UN Security Council made it clear that the participation of women in creating and preserving peace is absolutely vital. Ever since, security and conflict prevention have been viewed as women's rights, and therefore as human rights. To mark the anniversary of the resolution, a study has been published about how Germany's commitment is perceived.