Munich at the centre of world politics
Forty heads of government are coming to the security conference in Munich, more than ever before. Why this meeting is so important.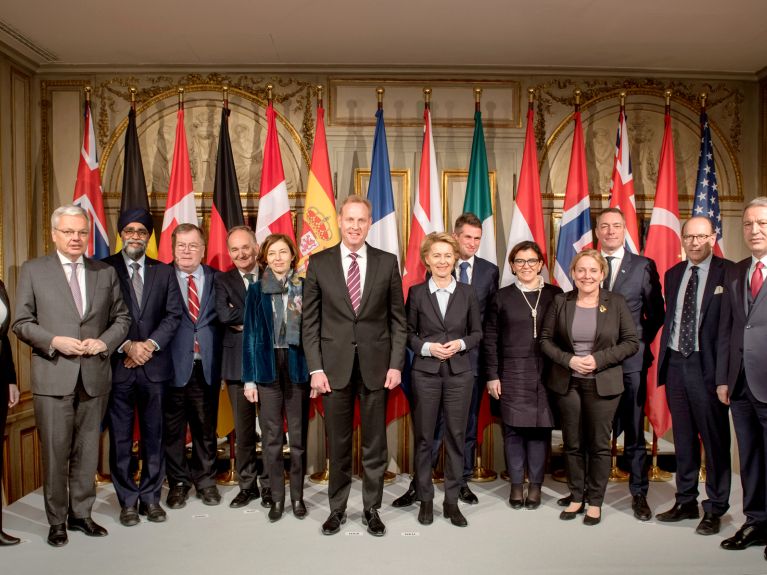 The "Davos of security policy" promises to become an event of world records. One reason for this is Davos itself. The United States Government stayed away from the World Economic Forum in the Swiss Alps on orders of President Trump because of the "shutdown" strike. But at the 55th Munich Security Conference (MSC) there will be a steady stream of American politicians.
The most important topics
Is the world facing a new nuclear arms race in view of the impending end of the Non-Proliferation Treaty for Medium Range Arms (INF)? Will the West come back to a unified line in dealing with Iran? What is the future of the transatlantic alliance? What about Europe in times of Brexit chaos and increasing right-wing populism?
Participants of the Munich Security Conference 2019
Conference leader Wolfgang Ischinger expects a record-breaking number of heads of state and government. The list of 500 participants includes around 40 presidents and heads of government and 100 ministers. Chancellor Angela Merkel, Israeli Prime Minister Benjamin Netanyahu and Egyptian ruler Abdel Fatah al Sisi have accepted invitations. The American Vice President, Mike Pence, will be the highest-ranking representative at Munich.
In addition to Pence, another member of Trump's Cabinet, Secretary of State Mike Pompeo, will take part in the conference at the Bayerischer Hof. Russia is sending his Russian counterpart, Sergei Lavrov. Iranian Foreign Minister Muhammad Zarif is also expected. And Beijing has dispatched the highest foreign policy official of the Communist Party, Yang Jiechi.
Numerous ministers and high-ranking politicians from Germany have also announced their arrival. Foreign Minister Heiko Maas and Defence Minister Ursula von der Leyen will be taking part and, for the first time, the new CDU party leader, Annegret Kramp-Karrenbauer, will also be present.
History of the Munich Security Conference
The Munich Security Conference was inaugurated in 1963 as a "class reunion" of the NATO members during the Cold War. Since the late 1990s, the event has opened up its membership, initially to include the Central and Eastern European countries, and then guests from all over the world. In accordance with the broad understanding of security, today generals sit alongside environmentalists and autocrats alongside democrats. This leads to lively discussions and offers the opportunity to make contacts beyond the view of the cameras.
Munich Security Confernce (MSC), 15 -17.2. 2019
You would like to receive regular information about Germany? Subscribe here to: