Making changes in Germany
Three candidates who hope to become members of the Bundestag for the first time provide insights into their election campaigns.
On 26 September Germany is voting for a new Bundestag. How does an election campaign work? And what do candidates stand for in Germany? Three young candidates will be accompanying you through to the Bundestag elections in the stories on our Instagram and Facebook channels with their election campaigns. It's the first time they are running for a seat in the Bundestag. Here we introduce the three potential new members.
Catarina Dos Santos Firnhaber (27, CDU)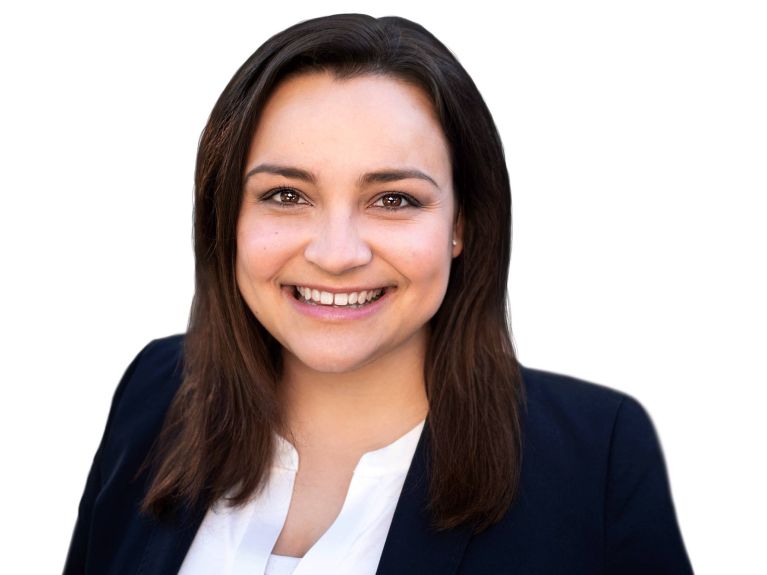 Catarina Dos Santos was born in Lisbon but soon came to Germany with her parents. Her father is German, her mother is Portuguese. She says she is very grateful that she grew up bilingually with German and Portuguese. She regularly visits her mother's family in Portugal. Catarina Dos Santos is a qualified lawyer and she completed part of her training in Lisbon. She is now campaigning as a direct candidate for the Bundestag from her constituency (Wahlkreis 88 -Aachen II).
A defining aspect of her personality? Catarina Dos Santos says that other people maintain she has always been very responsible. Even as a child she enjoyed joining in discussions and developed an early interest in politics, watching the news, reading non-fiction. But she only became involved in party politics when she was a student. One of her school friends inspired her to join the CDU. They happened to bump into each other on the train when she started her studies. They talked about local politics, and he invited her to come along to a CDU event. She was fascinated by the idea of being able to do something at grass-roots level and accepted the invitation.
"I think it's important to be politically involved, because my generation in particular will have to live for a very long time with the consequences of today's political decisions," she says. That's why she says it's important for people, especially in her age group, to take on responsibilities and help to shape the future.
Hakan Demir (36, SPD)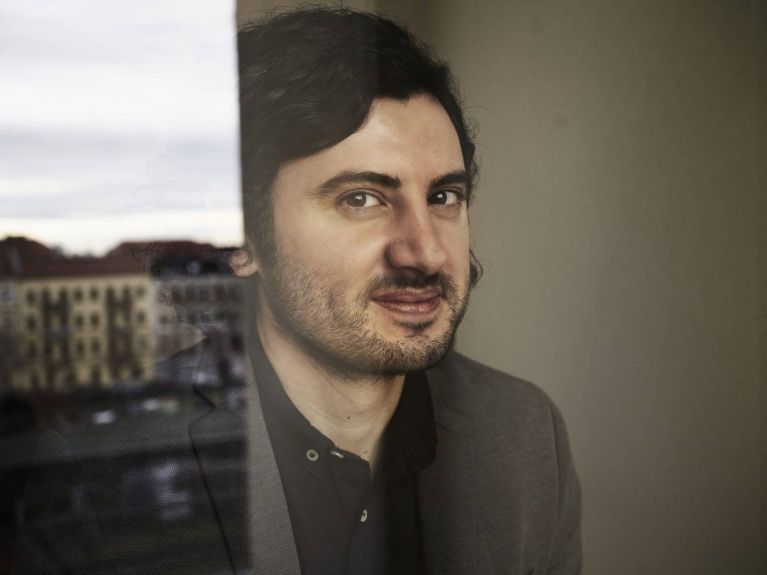 Hakan Demir's grandfather came to Germany from Turkey in 1970 as a skilled worker under a labour recruitment agreement. Writing about his grandfather, he says: "Throughout his life he was grateful that Germany had given him the opportunity to provide his family with a better life. He always wanted me to learn and to study, so I could make something out of my life." Hakan Demir is now campaigning as a direct candidate for the Bundestag in the Berlin-Neukölln constituency.
Like his grandfather, his father was also a skilled worker in Germany. Hakan Demir was very young when he and his mother later moved from Turkey to Germany in 1986. They came to Krefeld on the Lower Rhine, where he grew up. After graduating from school with the Abitur and completing his civilian service, he became the first in the family to go to university. He studied political science, philosophy and business administration in Trier. During his studies he also spent a year in Istanbul. After completing his studies he moved to Neukölln, a district in Berlin, in 2012. There he started working with the SPD and later became the SPD district chairperson.
He says that campaigning during the Covid-19 pandemic is different from usual. But "Having the chance to possibly improve the lives of many people motivates me every day. It gives me a great sense of purpose and fulfilment."
Felix Banaszak (31, Bündnis 90/Die Grünen)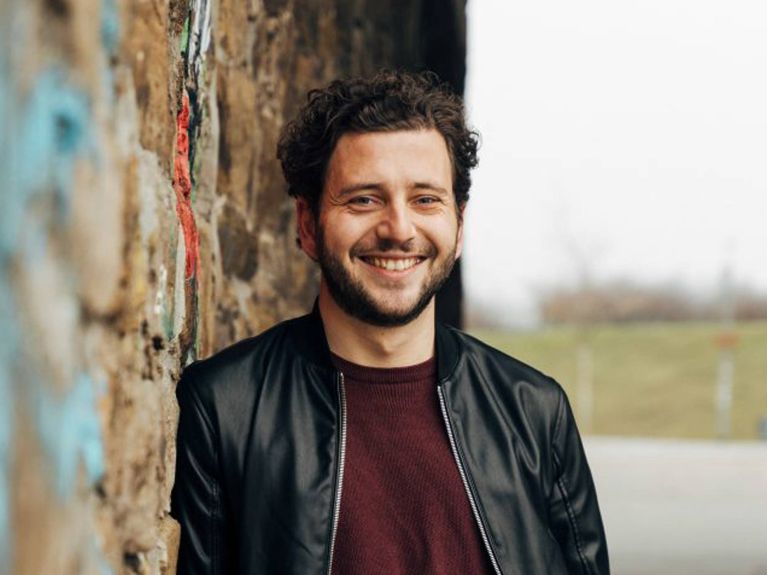 Felix Banaszak says he has a "classic Ruhr area biography", and by that he means that his family shares a migration background. His great-grandparents on his father's side of the family came to the Ruhr Valley from Poland.
He was born in Duisburg, which he calls his "home town". He is now running as a Greens candidate in his constituency Duisburg II, and is number 6 on the North Rhine-Westphalia party list for the Bundestag. He says he has always been interested in politics. It was as school pupils' representative and as a member of the school council that he became politically involved "on a small scale". He wasn't aiming to join any party initially. The change came in 2009, when he was eligible to vote for the first time. The European elections were scheduled, followed by the German federal election. That particular Bundestag election prompted him to join a party, because he thought the topics were important. And that's how he became a member of the Alliance 90/The Greens, about three weeks before the federal election 2009. He completed his civilian service and studied social and cultural anthropology and political science. Felix Banaszak became chairman of the North Rhine-Westphalia Greens in January 2018. "I think it is fundamentally important to be involved. That doesn't necessarily mean you have to be in a party." He says working with the Greens is the right path for him. And above all it gives him "pleasure to see that his own actions are affecting the way our world is developing."
You can find more information on the German party landscape in our  2021 Bundestag elections special.
You would like to receive regular information about Germany? Subscribe here: