Having a say in the schools of tomorrow
How young people get together to promote their interests: An interview with Dario Schramm from the Bundesschülerkonferenz.
Interview: Helen Sibum / 06.08.2021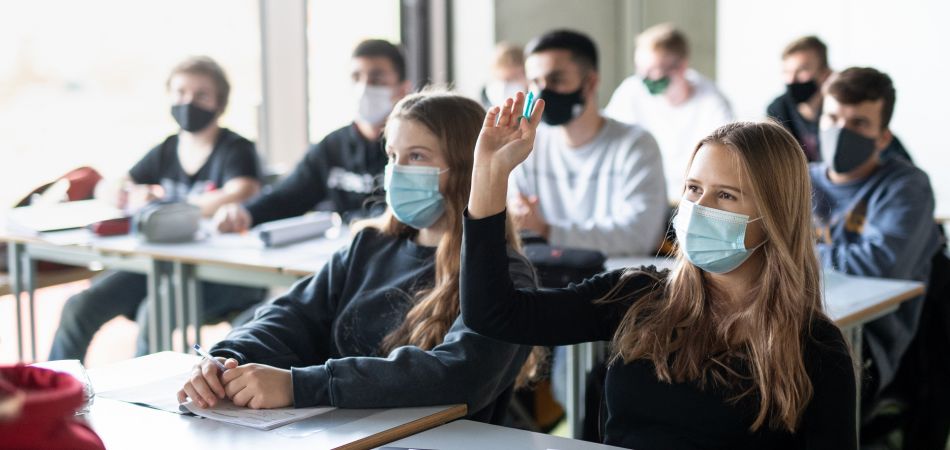 Dario Schramm is secretary-general of the Bundesschülerkonferenz, the German pupils' conference. He has just completed his Abitur (university-entrance qualification) at a comprehensive school in Bergisch-Gladbach and has been a pupil representative for many years.
What initially sparked your commitment?
It all started in year eight. At the time, it wasn't the major issues in education policy that interested me – I was simply unhappy about the canteen food served at our school and campaigned for a better solution. Afterwards, I kept seeing more and more opportunities for change and took action to make it happen – initially at district level, then at state level and finally at national level.
In Germany, the federal states are responsible for education – what is the role of the Bundesschülerkonferenz and what are its main focal issues?
It brings together pupil representatives from all of Germany's federal states; they vote on issues that we then jointly represent vis-à-vis politicians. We have just drawn up 13 pages of demands in preparation for the general elections: calling for everything from more projects to combat racism and increased social work at schools to digitisation.
During the coronavirus pandemic, the organisation has been fighting in particular to minimise the impact on pupils – has this been successful?
In May 2021, the Federal Government approved a raft of catch-up measures for children and young people. Though it has not turned out exactly the way we had envisioned it, we were able to make suggestions for a number of topics – such as on how to support extra tuition. 
Does the Bundesschülerkonferenz also engage in international exchange?
We are a member of the Organising Bureau of European School Student Unions OBESSU. It is fascinating to see how school systems function in other countries, especially against the backdrop of the pandemic.
You would like to receive regular information about Germany? Subscribe here: