German government assures Ukraine of further support
Following consultations, Chancellor Scholz has pledged further comprehensive assistance to the government of Ukraine. Germany is also supplying the country with weapons.
04.05.2022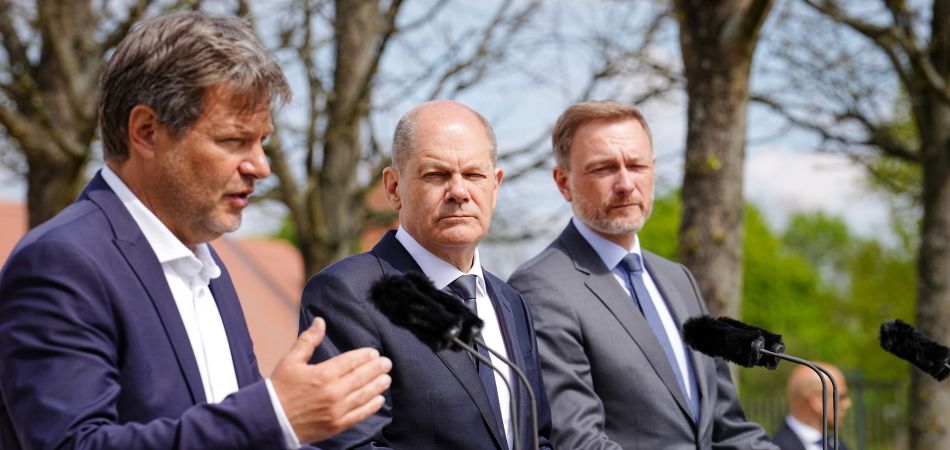 Meseberg (dpa)- German Chancellor Olaf Scholz has assured Ukraine of comprehensive assistance. After a two-day closed meeting of the Federal Cabinet in Meseberg near Berlin, Scholz said that the democratic partners were supplying arms to Ukraine and providing considerable financial support: "Germany continues to be involved and will remain so, always with the decisions that are right and appropriate at the time". According to the chancellor, the consequences of the Russian war of aggression were the main focus of the German government's consultations.
The chancellor said that the questions raised by the new situation had been carefully discussed. It was clear that Russian President Vladimir Putin had completely miscalculated with his brutal war of aggression against Ukraine. For example, the war had led to greater cooperation within Nato. Last week, the German government had approved the export of heavy weapons directly from Germany for the first time. Ukraine is initially to receive 50 Gepard anti-aircraft tanks.
Scholz also pointed out that hundreds of thousands of people had already fled to Germany to escape the war. Those who wanted to stay should be given prospects. Federal Economics Minister Robert Habeck made it clear that Russians who had fled could also find a job in Germany. "We are also offering jobs to those who are fleeing or have already fled Russia, i.e. who have left the country to escape Putin's regime," Habeck said, adding that the German government wanted to "specifically address" these people.