German president visits Iceland
The German head of state aims to further strengthen unity between the two countries.
12.06.2019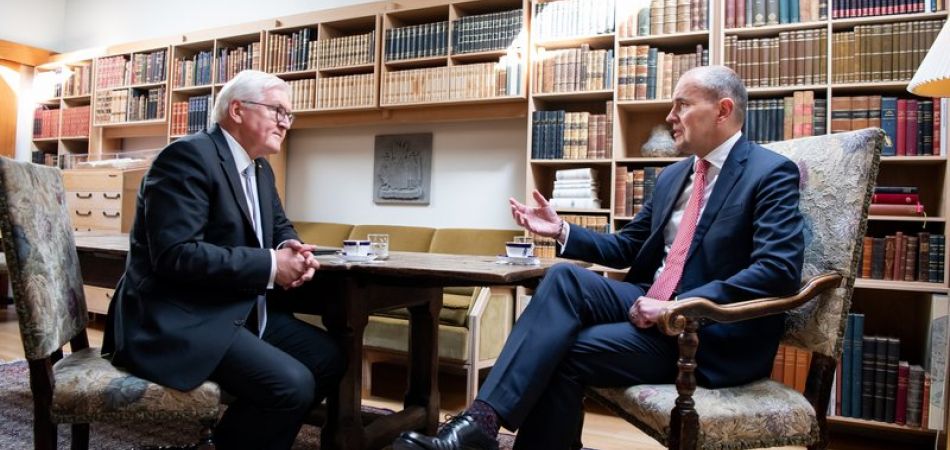 Reykjavik (dpa) - German President Frank-Walter Steinmeier, accompanied by his wife Elke Buedenbender, began Wednesday a two-day state visit to Iceland. At the start of their stay in the capital Reykjavik they were greeted by Iceland President Gudni Johannesson.
Political talks were scheduled for later on with Premier Katrin Jakobsdottir of the Greens party. Steinmeier is also to open an exhibition about women who emigrated from Germany to Iceland in 1949, and is to meet with some of those still alive or their descendants.
According to the German presidential office, Berlin and Reykjavik work especially closely together in international organisations. Iceland traditionally has close relations with Britain and the United States. But in view of the upcoming withdrawal of Britain from the European Union and the unilateralist policies of US President Donald Trump, Iceland is now turning more closely to Germany as a partner.
   
In an interview published Wednesday by the daily newspaper Morgunbladid, Steinmeier said that despite the geographical distance between Germany and Iceland the countries were very close. "A trusting partnership binds us politically," he said. In the United Nations, NATO and the European Economic Area, Germany and Iceland often shared the same views and could rely on one another. In addition, Germany is one of Iceland's most important trade partners.  
"With my visit - the first by a German president in 16 years - I want to provide new strength to this relationship," Steinmeier stressed.