Maas eyes Pakistan help for peace
The German foreign minister emphasizes the importance of Pakistan's role for peace in neighbouring Afghanistan.
12.03.2019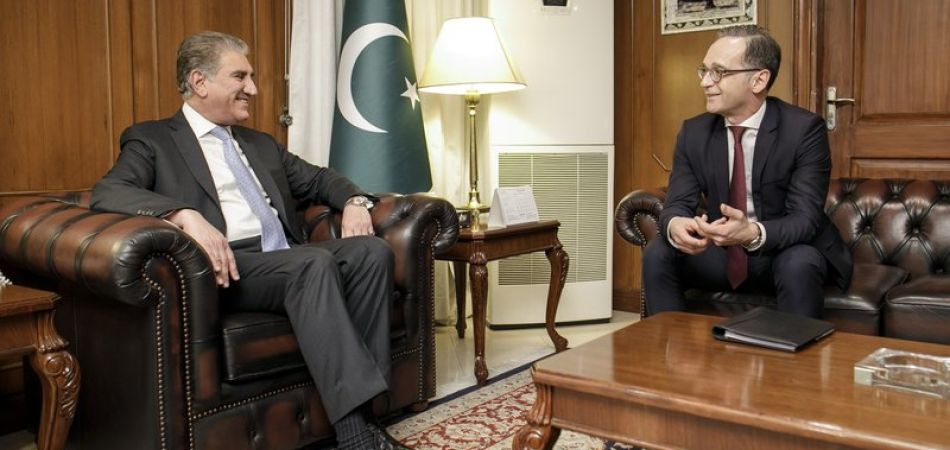 Islamabad/Kabul (dpa) - German Foreign Minister Heiko Maas said in Islamabad on Tuesday that Pakistan's help will be needed in finding solution for peace in neighbouring Afghanistan.
"It (Pakistan) will play an important role in this process," Maas said at a meeting with Pakistani Foreign Minister Mehmood Qureshi. For his part, Qureshi welcomed the fact that the United States had held a series of talks with the radical islamic Taliban aimed at setting up direct peace negotiations with the government in Kabul. 
"The only path forward is a negotiated peace settlement," Qureshi said. The Afghans themselves must establish their own coexistence and way of living together.
Last summer, the US in abandoning its previous policy, entered direct talks with the Taliban in the Qatari capital Doha in a bid to end the Afghanistan conflict. So far, however, the Taliban reject direct talks with the Afghan government, something seen as a basic condition for a peace agreement.
More recently there have been reports in Doha of fundamental progress concerning, among others such issues as troop withdrawals and on Afghanistan once again not becoming a haven for islamic terror groups.