28.12.2018
Thomas Mann Haus fellowships call
The Thomas-Mann-Haus in Los Angeles invites residency fellowship applicants for 2020.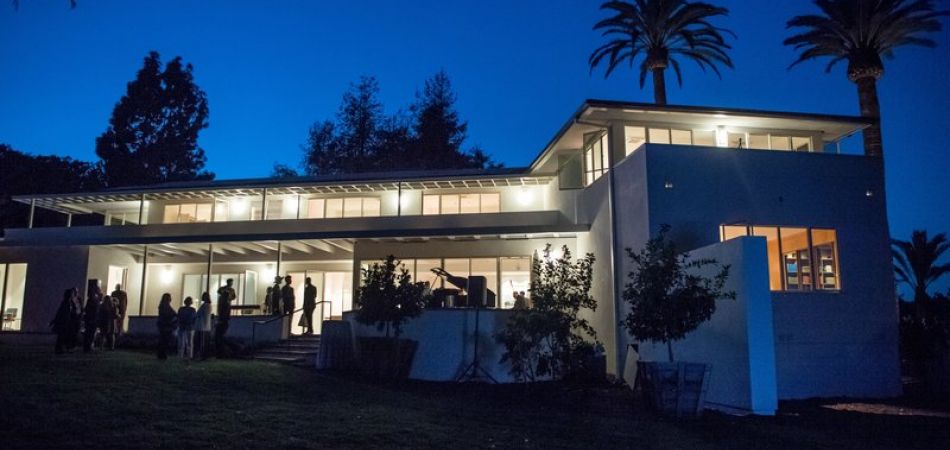 Los Angeles (dpa) - The Thomas-Mann-Haus in Los Angeles, a cultural institute of the Federal Republic of Germany, has issued a call for applications from scientists and scholars to apply for a residency fellowship for the year 2020. Residency at the house in Pacific Palisades can run between three months and ten months.
The fellowships are aimed at personalities who "confront the most pressing challenges of our times and explore themes that have trans-Atlantic relevance," the Thomas-Mann-Haus said on its website. 
The house, where the Nobel prize-winning author Thomas Mann (1875-1955) lived between 1942 and 1952, was a meeting place of prominent intellectuals in exile, including Albert Einstein, Theodor Adorno and Lion Feuchtwanger. It was there that during the war years Mann recorded his anti-Nazi broadcasts transmitted by the BBC to German listeners.
The house was purchased by Germany in 2016 and was opened in June 2018 as a venue for trans-Atlantic contacts. Among the Thomas Mann Haus fellows chosen for residency in 2019 is psychologist and author Frido Mann, 78, a grandson of the writer.