Defeating dementia?
Germany is relying on disruptive innovation. We present four practical ideas. Part 4: anti- Alzheimer's active ingredient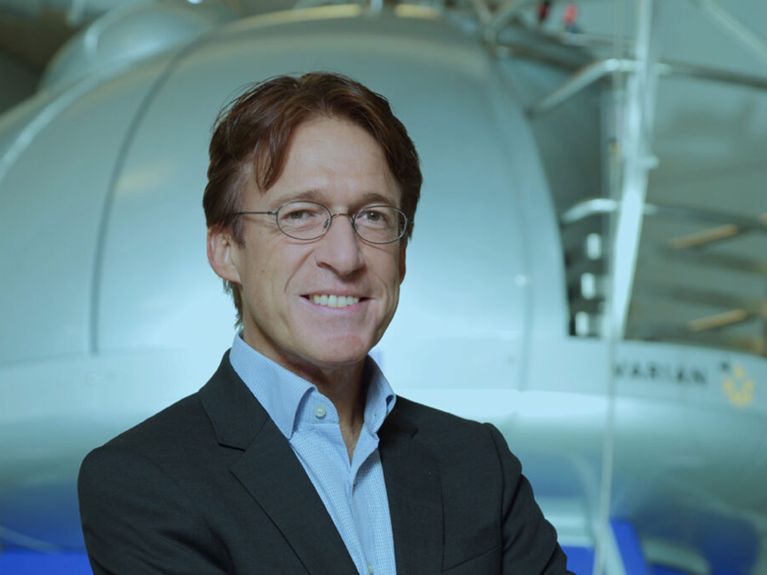 A sinister process begins when some people get older. Specific proteins in the brain clump together and their accumulation damages the functioning of the neurons. Then what is known as Alzheimer's dementia can no longer be stopped as memory and orientation deteriorate more and more until finally patients need constant care and attention. Until now there has been no effective medicine against this.
The biologist Dieter Willbold believes he knows where the problem lies. The clumping process at the onset of the disease is not yet properly understood. The prevailing view is that the disease begins with a malfunction in so-called Abeta proteins, which then accumulate in the brain as a result of a retarded degradation process. Willbold, however, is convinced that the clumped proteins replicate – like viruses or bacteria. He believes that attempting to reduce the production of Abeta with drugs – research is currently focusing on this – is wrong. The goal must be to actively prevent agglomeration of the toxic bundles.
Similar to the fight against bacteria and viruses
Willbold, who is professor of physical biology at Heinrich Heine University (HHU) in Düsseldorf and director of the Institute of Structural Biochemistry at Forschungszentrum Jülich, has been working on this for over 20 years. His idea focuses on an active ingredient that stabilises the Abeta proteins and is also in a position to dissolve the agglomerations again before they can begin to proliferate massively as so-called prions. "That's how you really defeat a self-replicating pathogen, you attempt to kill or destroy it. That's what we do with bacteria and viruses. And that's also what we have to do with prions," says Willbold in a podcast by the Federal Agency for Disruptive Innovation (SPRIND).
This has already worked very well in the test tube and in animal trials, and a Phase I clinical study on healthy subjects to establish the safety and tolerability of the active ingredient was successfully completed at the beginning of 2019. With support from SPRIND, Willbold and his Priavoid company, which was founded in 2017, are currently preparing a Phase II study that aims to demonstrate efficacy in Alzheimer's patients and is scheduled to begin in early 2023.
You would like to receive regular information about Germany? Subscribe here: