Investing in minds
The economic catching-up process in the east of Germany is stagnating. What should be done? Economics researcher Oliver Holtemöller tells us where more adjustments can be made.
Professor Holtemöller, following the rapid progress made after Germany's reunification in 1990, the economic catching-up process in east Germany is now stagnating at about 70 to 80 percent of the west German level. Can the last few percentage points still be achieved?
It depends on what we relate the 70-80 percent to. Looking at the commonly used indicator of per-capita gross domestic product, further convergence can be virtually ruled out because of the greater scale of demographic change in east Germany – with more older and fewer younger people. Further convergence would be desirable in productivity. But there are considerable obstacles which have to do with innovative capacity. Publicly funded top-level research takes place mainly in the west of Germany, and private expenditure on research is much lower in the east than in the west. Furthermore, diversity and internationality, which also stimulate innovative activity, are less pronounced in eastern Germany. There is little reason to expect the speed of convergence to increase again in the foreseeable future.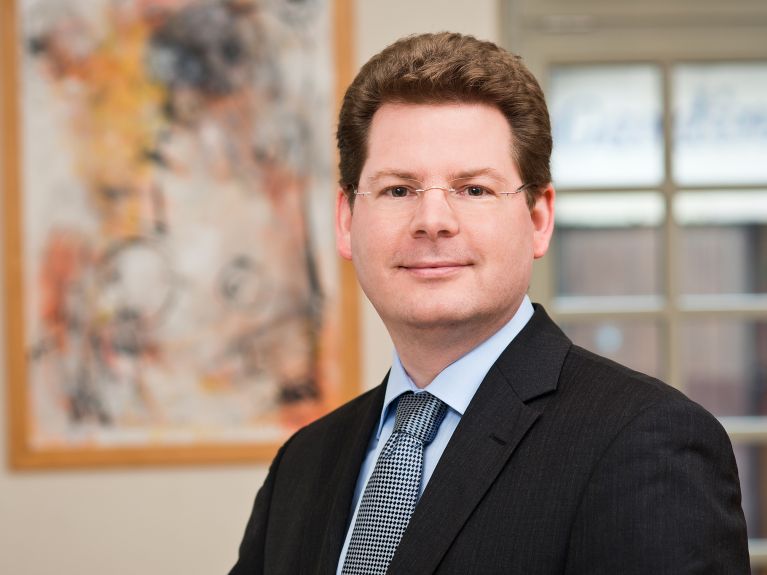 Where do the strengths of east German industry lie?
The services sector is decisive for boosting employment and economic growth in Germany. The crucial factor in industry is knowledge intensity. Corresponding 'lighthouses' are lacking in east Germany. One region that is developing comparatively dynamically is Jena with its focus on the optical industry.
And where do the weaknesses lie?
There are two major areas where action is needed: demographics and innovative capacity. The two are linked. If the east German Länder do not become more attractive for well-qualified employees, the economic problems are likely to get worse. This begins with early childhood education and extends to the region's welcoming culture. Universities need to be strengthened so that they can compete better with top-level west German and international research. Innovation is often generated in young and new companies, so the startup scene needs to become more dynamic. Clinging to old structures is a hindrance in the long term.
Interviewer: Martin Orth
© www.deutschland.de