From visa regulations to culinary culture
 Eri, Riya and Harshad are from India and live in Germany. They give tips about jobs, language and everyday life.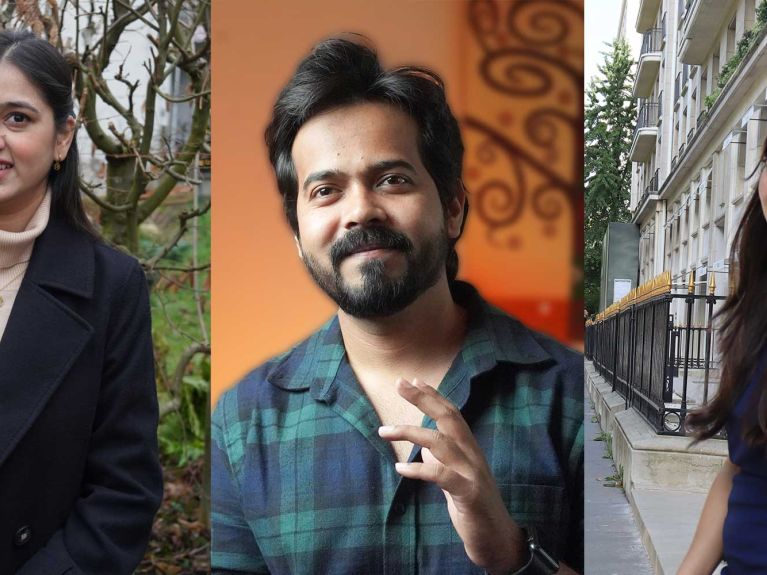 Eri, Riya and Harshad come from India and talk in blogs and videos about their lives and experiences in Germany, sharing important information and offering tips: about the chances of getting a job, about learning German and about registering with the authorities. They also address topics such as travelling on local public transport, food and the occasional "culture shock" that foreigners may encounter here. And in so doing they help thousands of people from their home country and from around the world to cope with life more easily in Germany, especially during the first few months.
Harshad lives in Berlin, the German capital. "Berlin is a special place for me. You meet many people from all over the world here," says the software engineer. He also explains that all kinds of international cuisine can be found in the city. And he knows that food is a very important issue for many people: members of his community have frequently asked him about the "culinary culture in Germany". His reply is that "Germany is becoming more and more international." Of course, Harshad is often quizzed on classic topics such as working and visas, too.
One thing he appreciates about Germany is its central location in Europe: "It is easier to visit different parts of Europe when living in Germany." Harshad also enjoys travelling within the country, often taking the train. Because he didn't have a driving licence at first, he says that he used public transport to visit many places.
Riya is also living her dream of travelling and working abroad. She has a job in the pharmaceuticals industry, and recommends learning German even if English is the only language spoken at work. "It's helpful in everyday life." And she also tells anyone who is planning to come to Germany: "You will experience a number of culture shocks, just as you would in any other country." Examples she mentions include "Ruhetage" in Germany – days of rest when shops are closed, such as on Sundays – and the country's strict separation of rubbish. Nowadays, she says of such rules: "I wouldn't want it any other way."
Ertiqua, or Eri for short, has a website whose name says it all: Eri in Germany. Her aim is to provide people coming to Germany with useful information and knowledge. A data analyst, Eri has two key tips in particular: try to find friends quickly, and learn German right from the start. It is above all a knowledge of the language that makes life easier, she believes. However, she also stresses that she meets people from many different countries in Germany. And her favourite city is Frankfurt am Main: "I find it very lively."