Cinema premiere after 44 years
The film adaptation of Brecht's Baal celebrates its premiere at the 64th Berlinale.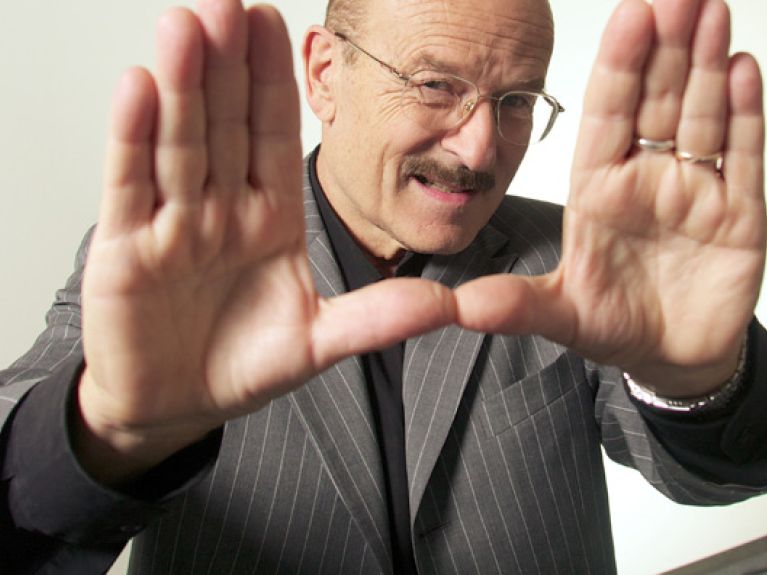 The outstanding German film director Volker Schlöndorff is represented with two films at the 64th Berlinale. He is celebrating the premiere of his film Diplomatie about General Dietrich von Choltitz, who reputedly refused to carry out Hitler's orders to destroy Paris. Schlöndorff's Baal is also being screened at the Berlin International Film Festival: his adaptation of the young Bertolt Brecht's first full-length play is being brought to light again. The film was banned for 44 years, because according to media reports Brecht's widow Helene Weigel thought it was "ghastly". As Brecht's heir, Weigel owned the rights to the play, and in 1970 she ordered that the film should disappear into the archives, never to be shown again.
Schlöndorff, Fassbinder and the others
The film was made in 1969 by young Germans who were later destined to make film history: Volker Schlöndorff, Margarethe von Trotta and Rainer Werner Fassbinder who played the lead role. Others working on the improvised set also included Hanna Schygulla and the young cinematographer Dietrich Lohmann, who later worked in Hollywood. At that time 30-year-old Schlöndorff was the only representative of new German cinema to have celebrated success in Cannes with his film Mord und Totschlag (A Degree of Murder). The other members of the film team were still embarking on the start of their careers when they made this film adaptation of Brecht's autobiographical play.
For decades, publishers and people from the film world endeavoured to free the Baal film from prohibition. Finally, two years ago, Juliane Lorenz of the Fassbinder Foundation managed to persuade Helene Weigel's daughter, Barbara Brecht-Schall, to lift the ban on the legendary work. The black-and-white film has been restored and is a must for all those interested in film and contemporary history.
Berlin International Film Festival from 6 to 16 February 2014