Conquering Hollywood
Young German stars in Hollywood blockbusters: here you can get to know four international stars.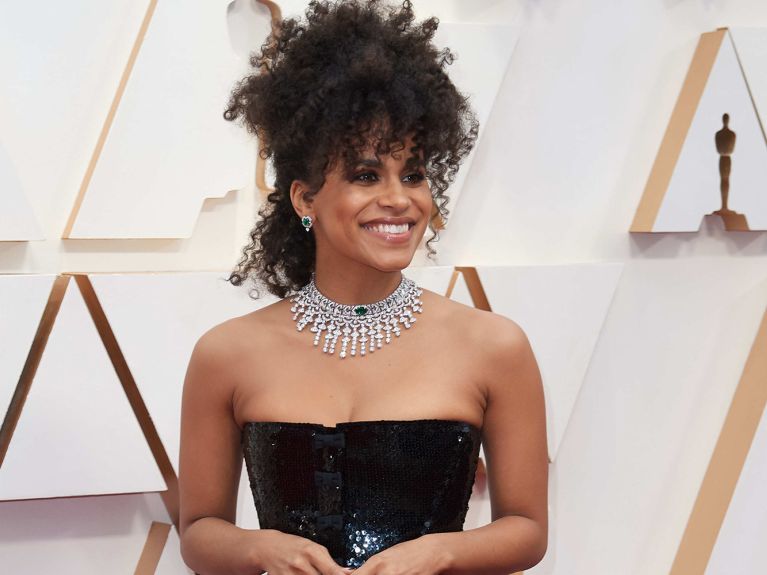 Zazie Beetz
Her name is not yet familiar in Germany, but internationally Zazie Beetz is already one of the new line-up of Hollywood stars. The German-American actress was born in Berlin in 1991 and commuted during her childhood between the German capital and New York.
In 2018, she celebrated her international breakthrough as female superhero Domino in Deadpool 2. A year later, she starred alongside Joaquin Phoenix as single mother Sophie Dumond in the comic-book adaptation Joker, and in 2021 in The Harder They Fall.
Louis Hofmann
Most people know Louis Hofmann from the Netflix series Dark, in which he plays the main character Jonas Kahnwald. In addition to his international breakthrough as a series star, the German actor has also enjoyed several cinema successes in recent years.
In 2016, he received numerous awards for his role in the Danish war drama Land of Mine, for example in Japan, China and Denmark. The film was even nominated for an Oscar in 2017. In 2018, he starred alongside Oscar-winner Jennifer Lawrence in the thriller Red Sparrow.  His latest film The Forger will première at the Berlinale 2022.
Florian Munteanu
If you love action movies, you won't be able to overlook Florian Munteanu in the future. The German-Romanian actor made his big-screen début in 2018 as Russian boxer Viktor Drago in Creed 2 alongside Sylvester Stallone. The Hollywood legend had personally hired him because was so impressed with Munteanu's physique.
In 2021, the former heavyweight boxer joined the Marvel Universe, returning to the movie screen as the villain Razor Fist in 'Shang-Chi and the Legend of the Ten Rings'.
Florence Kasumba
Florence Kasumba has also secured a place in the Marvel Universe. The actress was born in Uganda, grew up in the Ruhr area and now lives in Berlin.
As the warrior Ayo, she stole the show from Scarlett Johansson in Captain America in 2016 with the line "Move or you will be moved".  This was followed by roles in Black Panther, Avengers and Wonder Woman – and on television as a police inspector in Germany's best-known crime series Tatort.
You would like to receive regular information about Germany? Subscribe here: