To Hollywood at the age of twelve
This is a girl you should know: Helena Zengel is considered the wunderkind of German cinema. She has been nominated for a Golden Globe.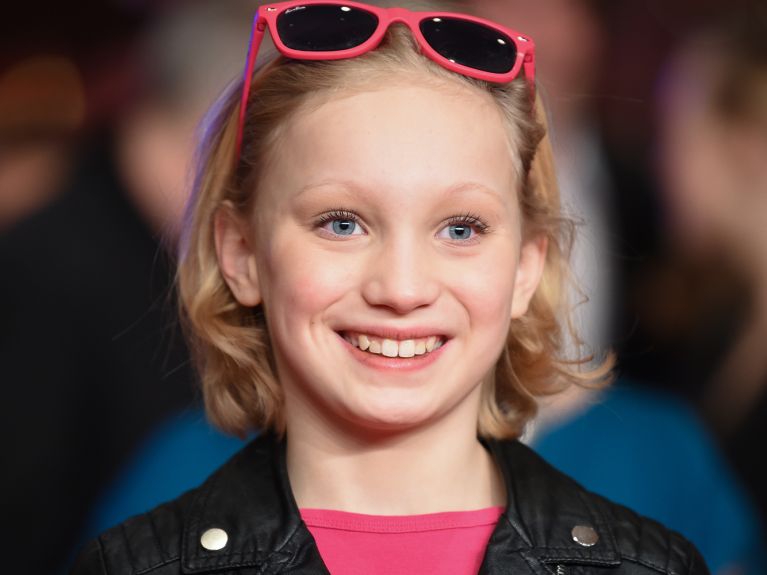 She is not even a teenager yet but is already taking Hollywood by storm. Aged just twelve, Helena Zengel has achieved her international breakthrough as an actress at the side of Tom Hanks. In the western "News of the World" she plays a girl who grew up with the Kiowa tribe of Native Americans and is brought back to so-called civilisation by Tom Hanks, alias Captain Kidd.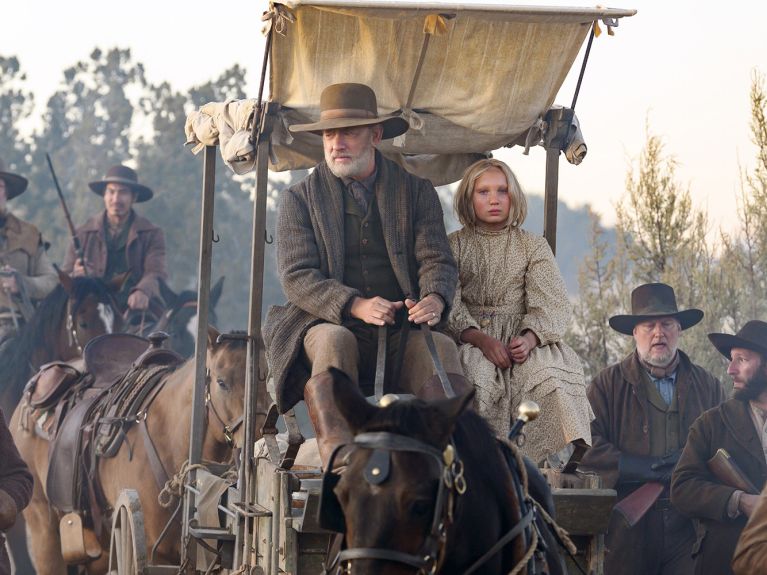 German lessons for Tom Hanks
Before shooting began, the young actress didn't even know who Tom Hanks was. "He is an adult actor and makes films for adults. I'd never seen anything with him in it before", she said in an interview. That's why she was more excited at first to be allowed to ride a horse than to play alongside Tom Hanks. The girl from Berlin is passionate about riding, preferably on her own horse, an Islandic mare named Hekla.
Helena took advantage of breaks during filming to teach the Oscar winner some key words and phrases in German: "Wo finde ich etwas zu essen? (Where can I find something to eat?)", "Milchkaffee (Café au lait)" and "Pflaumenkompott (Plum compote)" were among them.
Nomination for the Golden Globe 2021
The acting career of the young Berliner began when she was only four years old. "A friend of my mum's has an acting agency, they took me on and I started off with minor roles: three days of shooting, nothing big. Gradually I got more and more parts", Helena recounted in a radio interview.
In 2019 she won the German Film Award for best leading actress in the drama "System Crasher". In it, Helena is very convincing as an aggressive and unpredictable nine-year-old who is too much for her mother and support workers. In 2021, she has been nominated for the Golden Globe for best supporting actress in "News of the World". And yet Helena hasn't even had any acting lessons yet. "I didn't explicitly learn how to act. It just came naturally to me. It's my passion", she says.
Skateboarding through Berlin in lockdown
Besides acting and her passion for horse riding, Helena plays the piano and does lots of sport. She danced for six years, and takes part in athletics and figure skating. During lockdown she also discovered the joys of skateboarding: "I meet up with friends and we skateboard around our neighbourhood. Socially distanced, of course."
Though nobody can say how her career will develop, US film industry magazine "Variety" has placed Helena on its list of the ten young actors with the most promising career prospects. She is also on the books of several international agencies now. For example the Creative Artists Agency, which also has Julia Roberts and Emma Watson on its client list. Helena's mother Anne Zengel says that two new projects are in the pipeline, though she refuses to say which. It will be fascinating to see where this talented German youngster pops up next.