The human right to water
Climate change is also endangering drinking water. UN expert Léo Heller explains why clean water is a human right.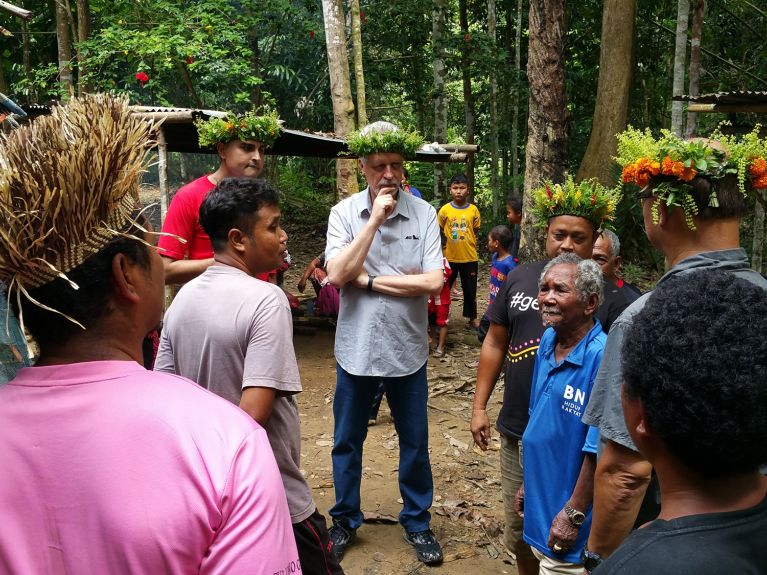 The Brazilian Léo Heller has been UN Special Rapporteur on the human rights to safe drinking water and sanitation for six years. It was mainly Germany and Spain that supported the creation of this office at the UN. An independent Special Rapporteur was appointed to monitor observance of these rights in 2009, following a resolution by the UN Human Rights Council; Léo Heller was appointed to this post in 2014. The United Nations recognised the rights to clean drinking water and sanitation as human rights in 2010.
Mr Heller, what are your responsibilities as Special Rapporteur?
I monitor global observance of the human rights to clean drinking water and sanitation. For that purpose, I visit many different countries to gain an overview of the situation worldwide. Afterwards, I produce reports for the Human Rights Council and the UN General Assembly in which I analyse the differences in supply in many countries and ascertain any potential serious human rights violations.
The annual theme of World Water Day 2020 is Water and Climate Change. How is climate change influencing access to clean water?
On one hand, there are more droughts and, on the other, more floods. Both these phenomena impede access to clean drinking water. Accordingly, the most important questions of the coming years will be: how can humans adapt to changed situations and how can we guarantee continued access to clean drinking water in the future?
Which people are affected most by climate change?
Above all, the economically disadvantaged and the sick as well as indigenous populations. Climate change impacts vary strongly depending on location – above all, they affect those who are already struggling to cope with difficult social, political and ecological conditions. We need to focus on these people.
What will happen if the world maintains its present course?
Inequalities and income differences will grow, there will be more conflicts, and climate change impacts will increase. These developments will have negative impacts on access to clean water and sanitation. Guaranteeing access to drinking water worldwide will be a great challenge in the future. Politics must therefore implement prevention and adjustment measures early on. Unfortunately, I see little readiness to do this in many countries.
Interview: Kim Berg
You would like to receive regular information about Germany? Subscribe here: