"Letting nature be nature"
Protected areas in Germany – in an interview, Peter Südbeck explains their importance for people and the environment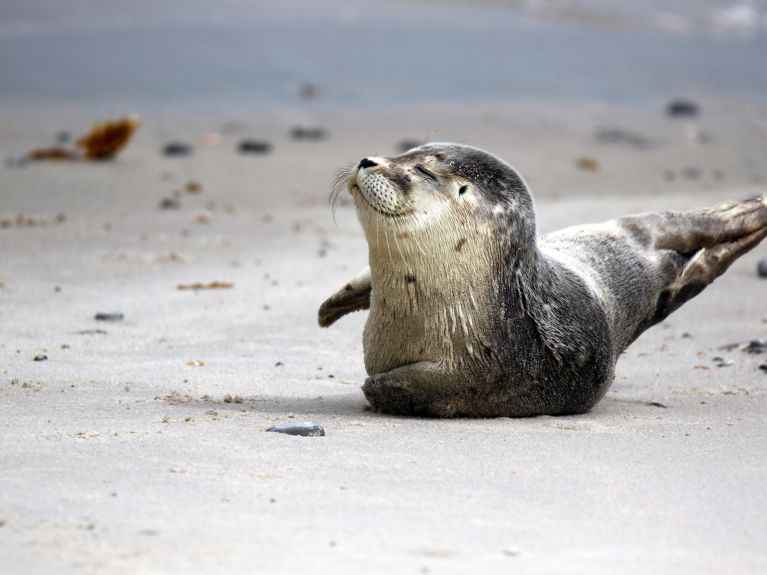 The association National Natural Landscapes is the alliance of Germany's large-scale protected areas. Its CEO is Peter Südbeck, director of the Lower Saxony Wadden Sea National Park.
To what extent are protected areas and the restrictions associated with them accepted by the population?
People in Germany are very aware of our work; above all they support us in our core concern: to protect animals and plants and their habitats. They are convinced that protective measures are necessary, that allowing naturally dynamic, changeable nature – i.e. letting nature be nature or just wilderness – is good and important, and that therefore not everything can be allowed in these areas. In addition to nature conservation, we have also noticed that society is showing an increased interest in and appreciation for our work in the fields of climate-change mitigation and sustainability. This well-documented knowledge of people's acceptance for our work is both a motivation and an incentive for us.
How many people work in the protected areas?
Almost 2,000 highly motivated colleagues work in the National Natural Landscapes, including more than 500 rangers. Many, many more benefit indirectly from the positive effects of the National Natural Landscapes on sustainable development in their regions – for example our more than 2,000 certified national park and biosphere reserve partners, who share with us the common vision of gladly conserving nature and living in a sustainable and climate-neutral way. Our rangers play an outstanding role in this context.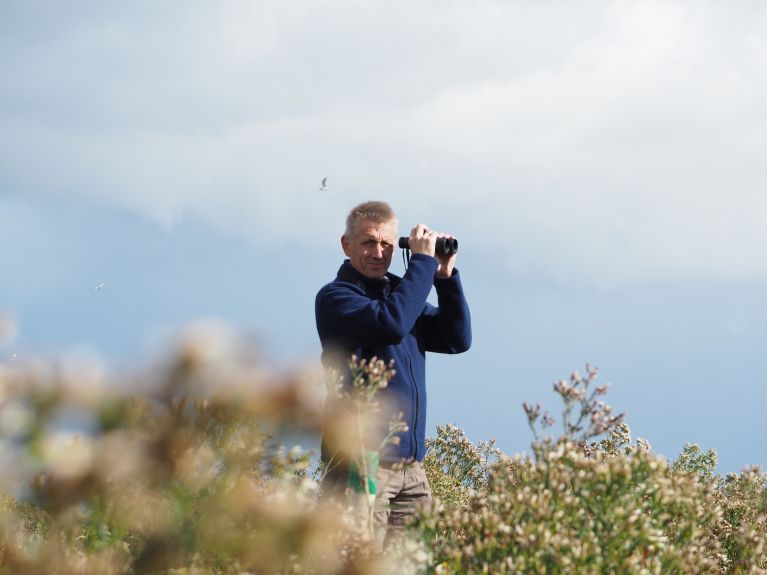 Rangers – what are their tasks?
Our rangers are of outstanding importance – as shown by both the nature-awareness study and a year of living with the coronavirus. They are the mouthpiece of the National Natural Landscapes, because they operate directly in the protected areas and are always in a dialogue with the visitors. They keep an eye on things and maintain the infrastructure, but, above all, they can answer people's questions and, in guided ranger tours, personally pass on an understanding of nature, directly sharing their fascination with nature as a basis for the visitors' own behaviour. The further expansion of a system of highly qualified rangers in Germany's large protected areas is a key factor for the protected areas of the future in Germany.
How has the coronavirus impacted on the National Natural Landscapes?
In these difficult times I see a longing for the wonders of nature in our protected areas, a return to the natural assets that surround us, a longing for things that are familiar, free and unchanged by us humans. Nature has this healing effect on us humans, and the National Natural Landscapes epitomize this in a special way. The coronavirus has certainly made many people stop and think about our treatment of nature and the environment. This, too, is an important function of protected areas, especially national parks, which represent such pristineness, allowing natural dynamics to run their course. We are experiencing a big increase in the number of visitors, especially to national parks located near urban centres but not only there. Unfortunately, this also involves traffic chaos and overcrowded parking lots; sensitive areas get damaged and vegetation trampled. It also underlines how important it is to systematically expand the supervision of protected areas by rangers and to increase support for the National Natural Landscapes in order to meet current and future challenges – for the benefit of both nature and us humans!
You would like to receive regular information about Germany? Subscribe here: