Textile companies seek to become more transparent
The Partnership for Sustainable Textiles starts a new phase for creating better working conditions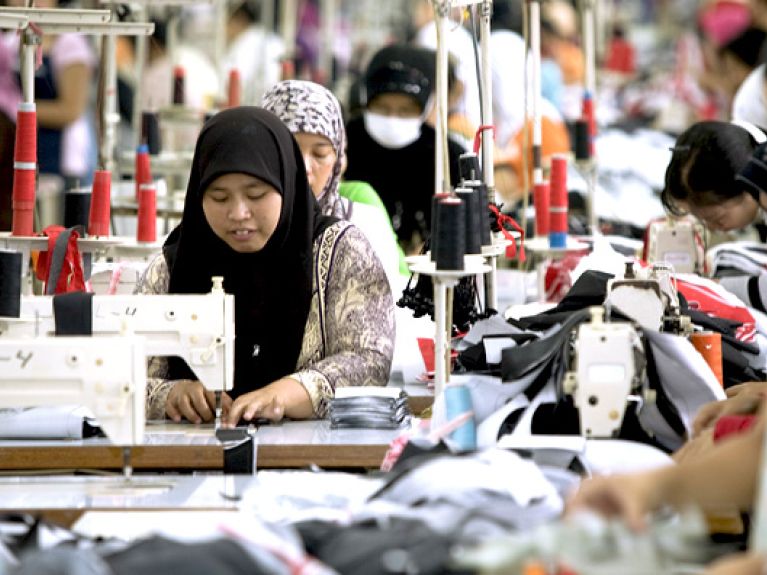 Fair wages for seamstresses in Bangladesh, safe working conditions in textile factories in Pakistan? The Partnership for Sustainable Textiles wants to make these and other improvements. In 2017 it members mean to take further and specific steps. By the end of January, the participating companies, including German corporations such as &A, Kik and Adidas, will provide information on the conditions in their supplier factories – for example, on wages, chemical used and much more. On this basis, they will set themselves goals for improvements. In January 2018 they will then make known what they have achieved.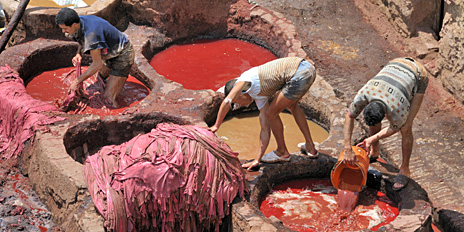 Nearly 200 companies, associations, trade unions and NGOs belong to the Partnership. Federal Minister of Development Gerd Müller launched the initiative in 2014, in part as a response to the collapse of the Rana Plaza-building in Bangladesh, in which more than 1,100 people lost their lives, most of them workers in textile factories. "The Textile Partnership shows that we have directed our development policies very specifically on the challenges of globalization", says Müller. "Our consumer practices determine in many ways the living conditions for people in Africa and Asia."
Some observers see the new timetable for the coming years as a milestone. Others call for binding commitments instead of self-commitments. This also applies to the National Action Plan on Economic and Human Rights (NAP), adopted at the end of 2016. It is based on the relevant guiding principles of the United Nations and formulates clear expectations for companies to implement human rights due diligence obligations. The NAP also provides for monitoring of this process. But the rules are not binding – not yet. If companies fail to adhere to certain standards, however, it should be possible to apply legal measures in future.