Green hydrogen for Namibia
How Germany is helping Namibia to set up one of the world's largest hydrogen projects.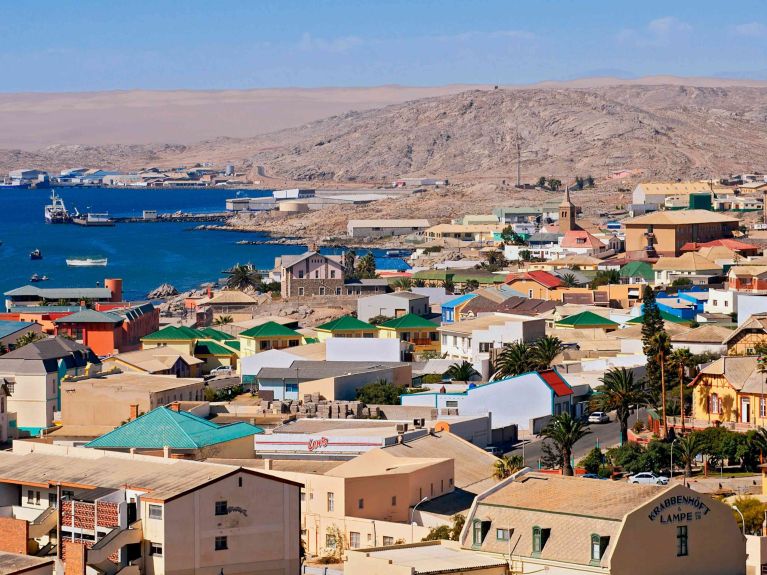 The port city of Lüderitz is situated in the southwest of Namibia on the fringes of the Namib Desert. There is an abundance of sun and wind there - two resources with which electricity can be generated. This electricity from renewable energies can be used to split water into oxygen and hydrogen. The so-calledgreen hydrogen that is produced in this way is seen as playing a key role in the energy transition, especially in industry. With Germany's support, one of the world's largest green hydrogen production facilities is to be built in the coming years – close to the port city of Lüderitz in the Tsau-Khaeb National Park, a former diamond mining area prohibited to the public.
Around ten billion US dollars is to be invested in the project, which will also require solar and wind farms to be built. In May 2023, a feasibility and implementation agreement was signed by the Namibian government and Hyphen Hydrogen Energy, a joint venture in which the German company Enertrag has a stake.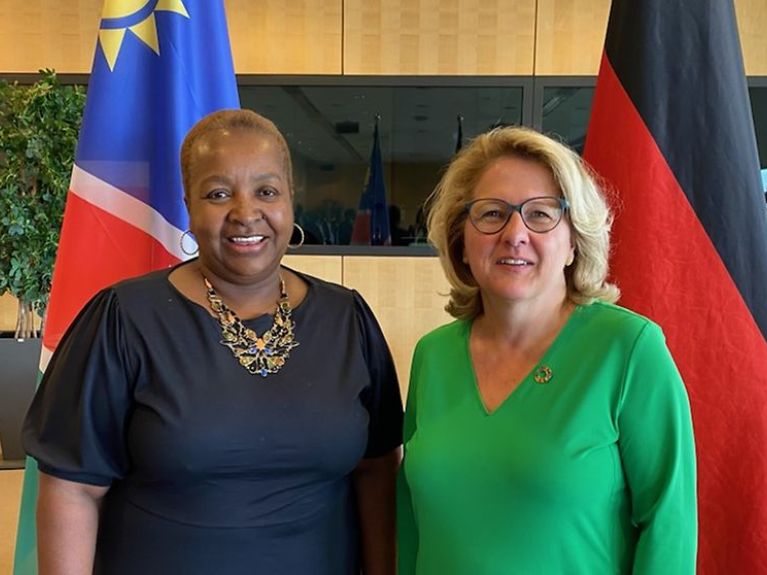 Involving the local population in urban planning
This mammoth project will mean big changes for the city of Lüderitz and its 12,000 inhabitants. Construction and operation of the new facility will create jobs that are important for Namibia, where unemployment is high, particularly among young people. A large influx of workers is expected.
To ensure that this does not give rise to an unchecked urban sprawl, Germany has promised Namibia greater support with urban planning. "The local population in Lüderitz must be involved in urban planning from the outset. They must be able to have their say, as it's their home city that is at stake," explains German Development Minister Svenja Schulze.
Cooperation on training and the promotion of women
New homes, schools, water pipes, roads: All of this is needed to make a town liveable. Private investors are also to help with funding the plans. During the government negotiations in June 2023, Germany and Namibia also agreed to cooperate on the training of skilled professionals who will now be needed in the area of renewable energies. One key focus is being placed on promoting women and girls, whose interests are to be given greater consideration in the project planning – for example when it comes to vocational training opportunities, access to drinking water and protection against domestic and sexual violence. In addition, Germany's Federal Ministry for Economic Cooperation and Development (BMZ) is supporting Namibia with climate change adaptation, biodiversity protection and water supply improvements. In total, the sum of 51.5 million euros has been pledged.