"Berlin is an innovation center"
What environmental economist Aaron Best so likes about his work for the Berlin-based think tank Ecologic Institut and German climate policy.
Nicholas Czichi-Welzer / 05.04.2019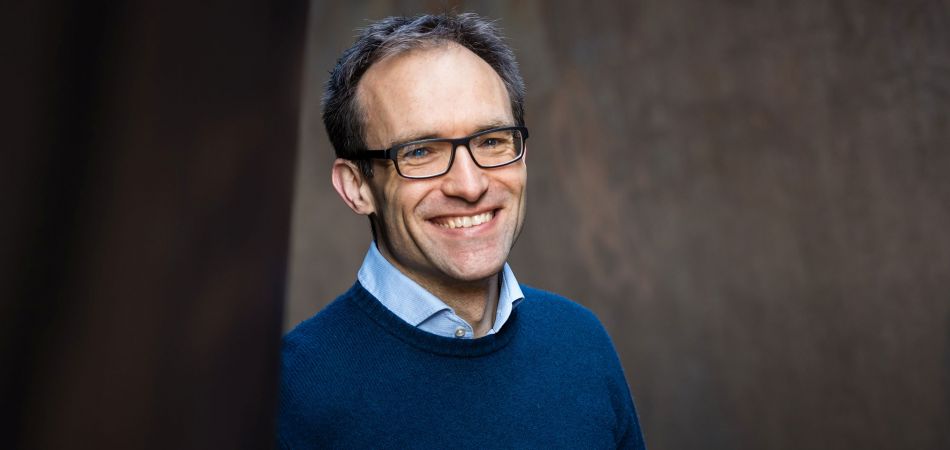 Aaron Best, what work does the Ecologic Institut do?
The Ecologic Institut is a think tank with 105 staff based in Berlin, Brussels and Washington, and devoted to research and advice on sustainability, environmental policy, and international cooperation in these sectors. What is important to us is to link politics, science and ecology. We work on our own research projects and also do jobs for public authorities. The result is a great mixture of scientific work and practical ideas on which political decisions should be taken.
How did you come to join the Ecologic Institut?
In 2005 and 2006 I participated in a fellowship program run by the Robert Bosch Foundation. It's a program that brings 20 Americans to Germany each year. One of my stops was the Ecologic Institut. I really liked it, and that early contact then developed into long-term employment.
What projects are you working on?
Since I am an environmental economist, my projects almost always have an economic aspect to them. I am currently focusing on the topic of the health economy on behalf of the German Federal Environment Agency. The issues involved are the impact of environmentally caused illnesses and the question of who bears the cost for them. I headed a project on the topic of the closed-loop economy for the EU. The circular economy is a concept for the more efficient use of resources. Our current, linear economy hinges on processing raw materials and disposing of the waste. In a closed-loop economy waste becomes a new resource through recycling. That said, other key categories in the closed-loop economy are boosting efficiency and the common use of goods, which some term the "sharing economy".
Germany plays a leading role in climate policy
US environmental economist Aaron Best
How do you rate the German Federal government's climate policy on an international comparison?
Germany plays a leading role in climate policy. It seeks to exit coal-fired and nuclear energy and has set itself ambitious climate targets. Germany also believes this gives it a competitive edge in a future economy where everything will need to be energy efficient and carbon neutral. Companies that develop sustainable technologies will be able to lock into a global market.
Is there a difference between scientific work in Germany and in the USA?
Many projects for the German government are things I could only tackle as an activist in the US. In Germany there's a strong interest in the environment and sustainability as well as an understanding for environmental economics. I think that's very positive.
At the Ecologic Institut you were also manager of the "Transatlantic Program". What does it do?
We offer scientists and students the opportunity to gain experience in topics relating to sustainability. Here in Berlin there are numerous programs and technology initiatives, such as the EUREF-Campus – a model project that enables you to experience for yourself sustainable energy and mobility projects. Scientists can participate in the projects in the course of study visits – and both sides benefit.
Berlin's scientific ecosystem leads the world on sustainability.
US environmental economist Aaron Best
How do you rate Berlin as a science hub?
Berlin, with its countless institutes and universities, forms a scientific ecosystem that leads the world on sustainability issues. At the same time, Berlin is an innovation center and creative hub in a country that has set itself ambitious climate targets. This is why the city is superbly suited for our work. Because in order to get a handle on the environmental problem, we need new ideas and start-ups. I think the interaction of the analytical and creative worlds in Berlin is a real bonus – as a scientist the city actually prompted me to dabble in photography.
Interview: Nicholas Czichi-Welzer