Lest we forget
The Arolsen Archives are the biggest archive relating to victims of National Socialism: volunteers can help, working from home.
Johannes Göbel / 18.03.2021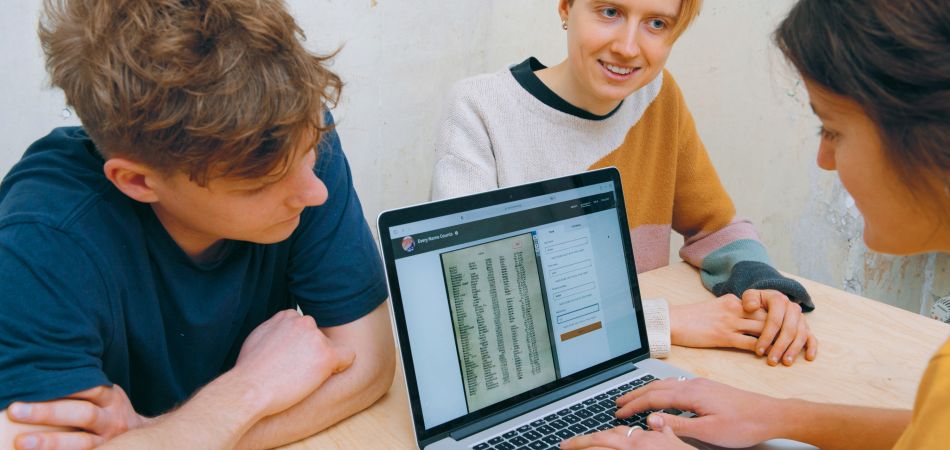 Max Windmüller, born in Emden in northern Germany on 7 February 1920. Final address: Paris, Avenue de Versailles 155. These are the sparse details on an index card that represent a human life. In this case it would be reasonable to talk of a hero's life. In July 1944, the Gestapo raided a meeting of the Jewish resistance in France, arrested and tortured Windmüller and his fellow resistance fighters and deported them to the Drancy detention camp. In the last transport from Drancy before the camp was liberated, the Nazis took Windmüller to Buchenwald concentration camp. Later he worked as a forced labourer for the Eisen- und Hüttenwerke A.G. iron- and steelworks at the Bochum satellite camp. When Buchenwald concentration camp was evacuated, the Nazis then transported him to Flossenbürg. An SS man shot Windmüller on a death march to Dachau concentration camp. By the time they were arrested, Max Windmüller and his resistance group had saved the lives of 393 Jewish children and young people.
A digital monument
Researching names and revealing lives: that is the goal of the #everynamecounts initiative at the Arolsen Archives. The archives at the International Center on Nazi Persecution contain around 30 million documents and information about 17.5 million people. People like Max Windmüller. #everynamecounts is digitally recording historical documents that have already been scanned, thereby creating the world's most comprehensive online archive of people persecuted and murdered by the Nazis. A digital introduction and a video explain how people can help.
Nearly 18,000 volunteers have already signed up, and some 420,000 documents have already been fully recorded in 2021 alone. All names are to be made available online as soon as possible.
You would like to receive regular information about Germany? Subscribe here: