Experience history virtually
Visiting historic places can give you an intensive experience of history. These sites are worth a visit, even a virtual one.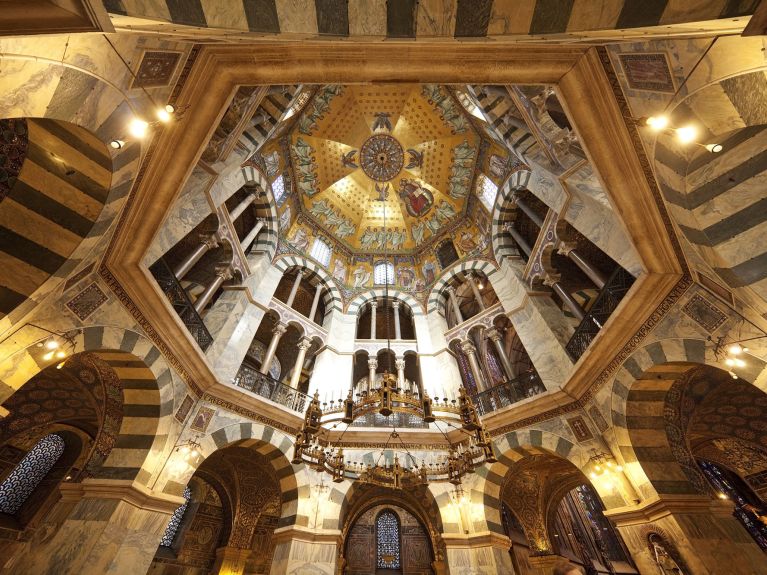 Charlemagne and Aachen Cathedral
Charlemagne was German, French, European – which is a modern way of putting it, of course, since he lived at a time (born 2 April 747 or 748, died 28 January 814 in Aachen) when people had no conception of France or Europe, and certainly none of Germany. After his coronation as Emperor in Rome on 25 December 800, Aachen became one of the centres of his empire. The empire didn't have a real capital – the capital was always wherever the Emperor happened to be. Charlemagne was buried in the spectacular Aachen Cathedral, which he had had built. You can take a virtual tour here.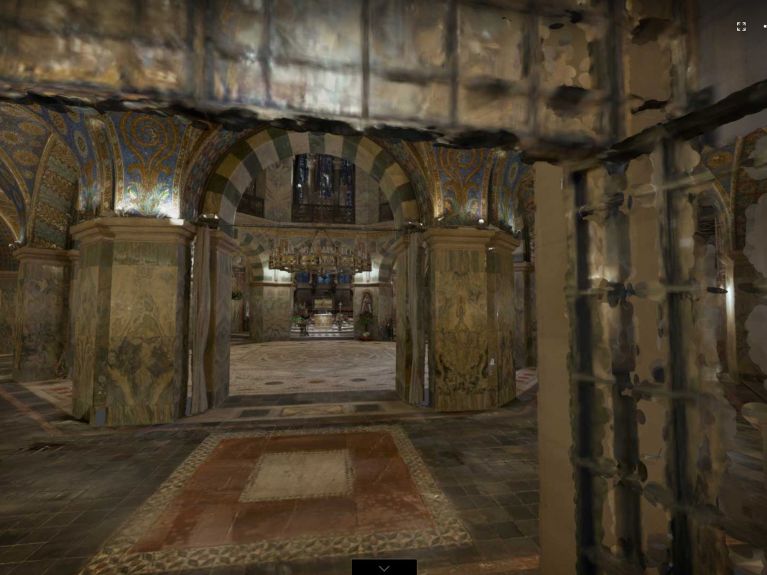 Hambach Castle, cradle of German democracy
In 1832, 30,000 people marched to the Schlossberg hill for the 'Hambach Festival' demanding political participation, freedom of assembly, freedom of the press and freedom of speech. The marchers hoisted the black-red-and-gold flag on the tower of Hambach Castle near Neustadt-an-der-Weinstrasse. At that time, what is now German's national flag was regarded as a symbol of democracy, freedom, peace among nations – and national unity. An exhibition commemorates the 'cradle of German democracy'.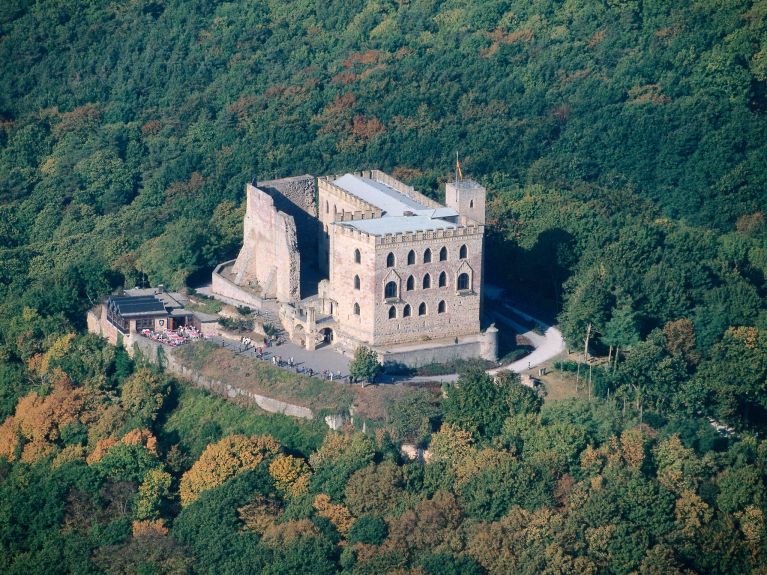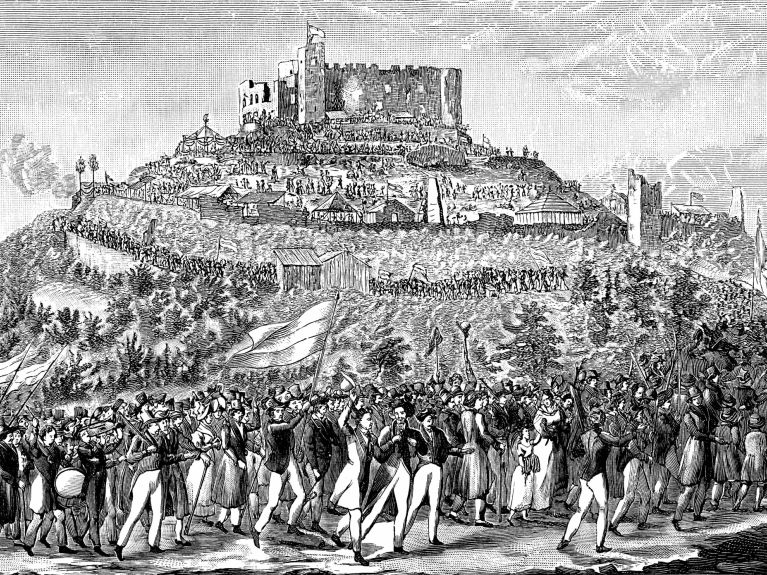 Cecilienhof Palace and the end of the Second World War
In the summer of 1945 after the end of the Second World War and victory over Nazi Germany, US President Harry S. Truman, the British Prime Minister Winston Churchill (as well as his successor Clement Atlee) and Soviet Head of State Joseph Stalin met at this Palace in Potsdam. The Potsdam Conference laid down the new order for Europe (and ultimately for the world) for the next 44 years.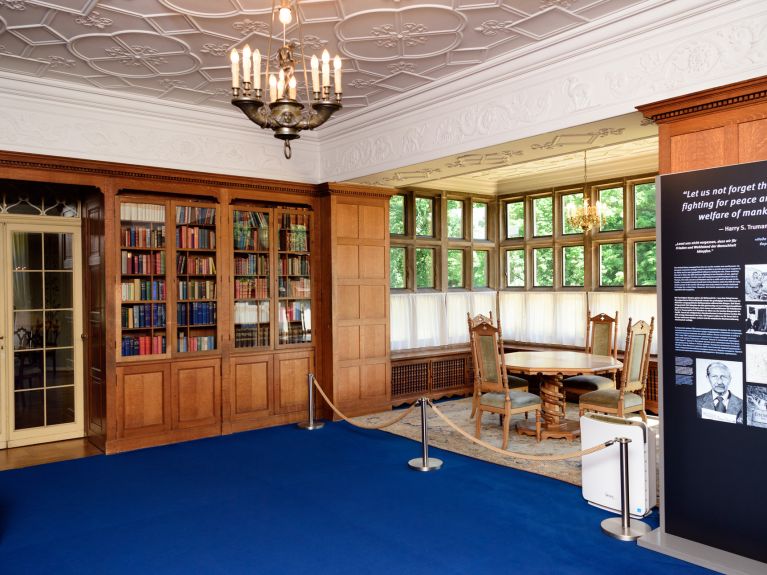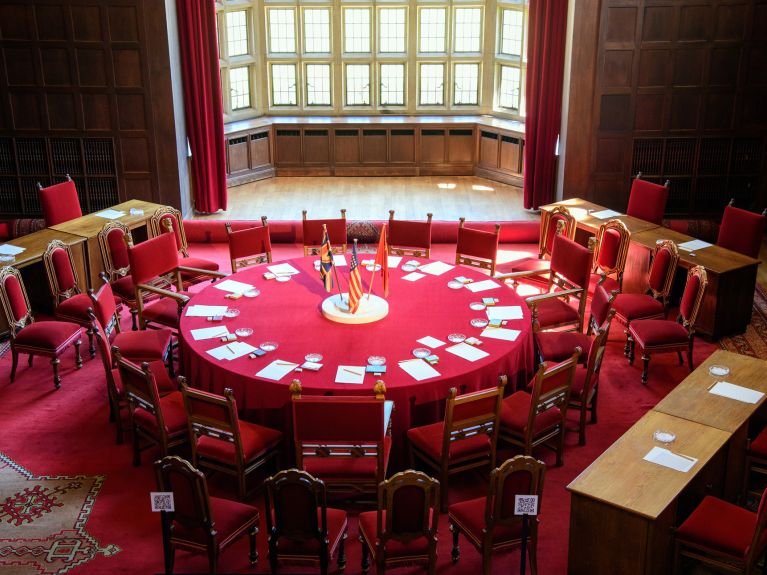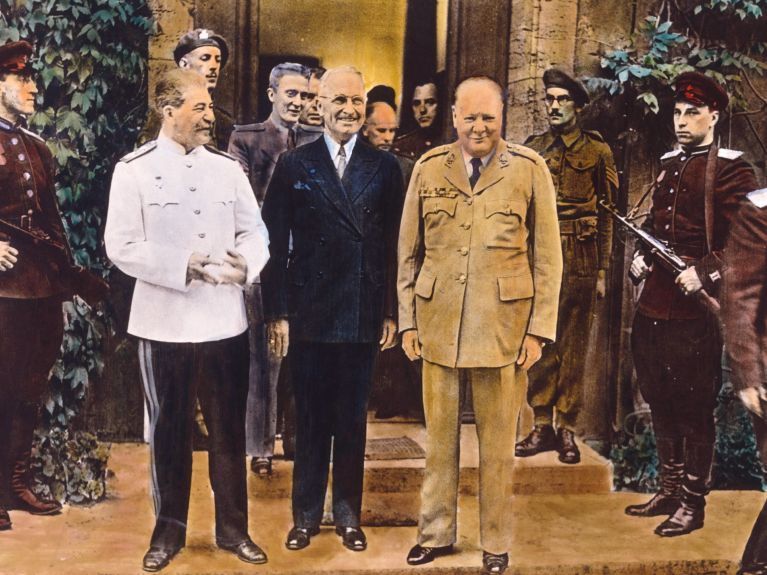 Topography of Terror and National Socialism
One of the most frequently visited places in Berlin is near the Potsdamer Platz. It is both a museum and a memorial depicting the horrors of Nazi rule. The most important state-terror organizations of Nazi Germany resided on this site between 1933 and 1945: the Gestapo (Secret State Police), the SS Headquarters, the SS Reich Security Main Office, and the SS Security Service SD.