Feeling the pulse of the past
Germany's post-war history up close: a conversation with Uta Bretschneider, Director of the Contemporary History Forum, Leipzig.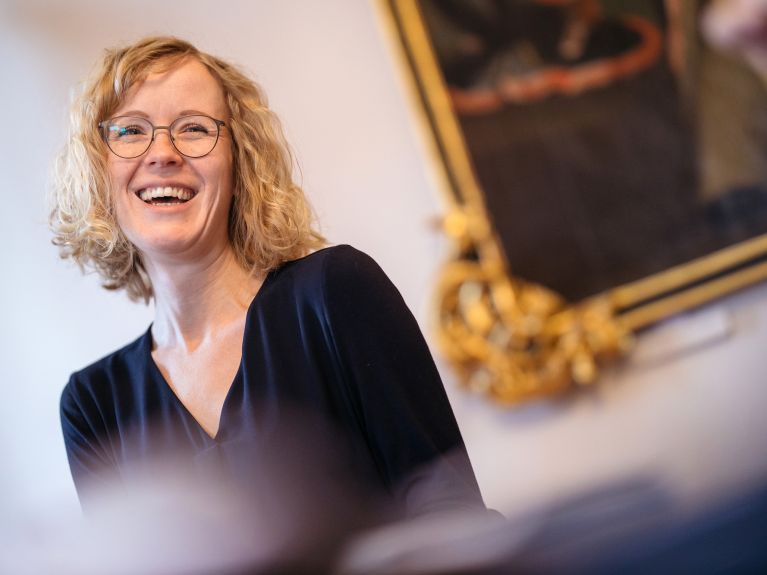 Ms Bretschneider, your permanent exhibition deals with German post-war history from 1945 onwards. Which topics are of particular interest to international visitors?
The Peaceful Revolution naturally plays a special role here in Leipzig because the historical sites are very close by. But our international visitors are also interested in everyday life in the GDR. For some there are parallels to their own experience, while for others it can seem rather strange. The GDR's secret police, the 'Stasi' (State Security), are certainly also interesting for guests from abroad, especially if they are or have been affected by such phenomena themselves.
In 1989, the Monday demonstrations that contributed to the end of the GDR took place in Leipzig. How do you cover that topic?
The exhibition focuses particularly on the events of 1989, and the Monday demonstrations play a special role. For example, our exhibition shows flags and banners from that time, and there is also video footage. In addition, we look at the events that led up to what happened in 1989. Key events were Mikhail Gorbachev's reform goals of Glasnost (openness) and Perestroika (restructuring), as well as the activities of the Polish trade union Solidarność. My experience is that our eastern European visitors are pleased that this is included here.
Which experience with visitors has been particularly important to you?
It was lovely to see guests from Germany and abroad getting into conversation with each other about German history at the exhibition. Ideally that's what a museum can achieve: to be a place of communication. And I think it's wonderful when visitors from different cultures or regions exchange ideas.
Uta Bretschneider has been Director of the Contemporary History Forum, Leipzig, since April 2020. The permanent exhibition 'Our History: Dictatorship and Democracy after 1945' deals with German post-war history in German and English. Guided tours are available in German, English, French, Spanish and Polish.
You would like to receive regular information about Germany? Subscribe here: