"The course of the pandemic ­depends solely on how we behave"
Lothar Wieler is the microbiologist in charge of the Robert Koch Institute in Berlin.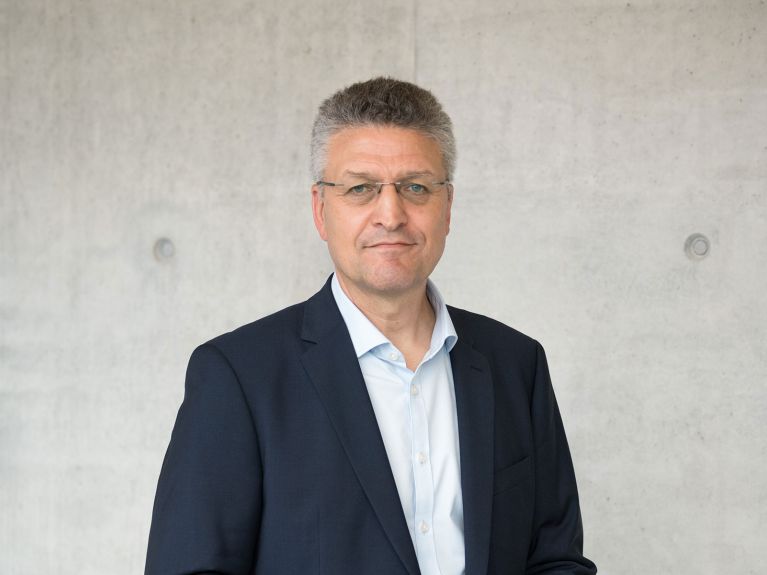 In Germany, Lothar Wieler enjoys almost as much popularity as a newsreader. His current activity also has some similarity with that occupation. Speaking with a calm and matter-of-fact voice in much heeded press conferences, he regularly announces the latest news on the spread of the coronavirus in Germany.
But Lothar Wieler is a researcher and since 2015 President of the Robert Koch Institute (RKI), the Federal Government's central research institution in the field of disease control and prevention based in Berlin. The core duties of the RKI include the identification, prevention and elimination of infectious diseases. Accordingly, the institute carries out research, informs the public and advises the Federal Government.
When RKI President Wieler addresses the public, he can draw on concentrated knowledge and a great deal of experience. The RKI is one of the oldest institutions of its kind in the world. It is named after the first director of the institute: Robert Koch discovered the tuberculosis pathogen in 1882, for which he received the Nobel Prize in Medicine in 1905. Today, the institute employs a total of 1,100 people, including 450 researchers.
Lothar Wieler first came into contact with his present work as a boy. He used to drive from farm to farm in the Rhineland with his father, who was a vet, and later studied veterinary medicine in Munich before focusing on microbiology in Giessen. For 30 years, he has conducted research on and taught students about pathogens that are transmitted between animals and humans. It also appears that an animal-to-human transmission was responsible for the outbreak of the corona epidemic.
You would like to receive regular information about Germany? Subscribe here: